Las Villas del Norte Newsletter Volume 3 Issue 2 is out and ready to read. If you re a member of Las Villas del Norte you can get your free copy here.
It is the second newsletter for the year 2017, make sure to get your own copy by downloading it to your digital archives.
Also, make sure to visit our Newsletter Archives to download more.
Las Villas del Norte Newsletter Volume 3 Issue 2 - June 2017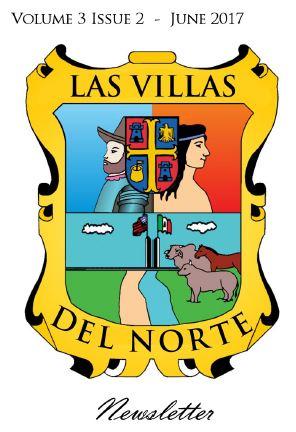 Table of Contents for This Newsletter:
From the Editor Pg. 1
Our Newest Pobladores Pg. 3
Our Meetings Pg. 9
Calendar of Future and Past Presentations Pg. 10
Our Last Three Presentations Pg. 12
In the Works Pg. 14
What's New on Las Villas Del Norte Website Pg. 15
Ancestry of Ronald W. Maestas Pg. 17
Recap of Presentation: "Overview of Ancestry DNA" Pg. 19
Early Settlers of Camargo: Francisco de la Garza and Maria Josefa Guajardo Pg. 20
Early Settlers of Reynosa: Joseph Onofre Cavazos and Maria Gertrudis de la Garza Pg. 22
Recap of Presentation "Overview of FamilyTreeDNA" Pg. 24
Early Settlers of Reynosa: Nicolas Zamora and Ynes Munguia Pg. 26
Early Settlers of Monterrey: Francisco Baez de Benavides and Isabel Martinez Guajardo Pg. 28
Recap of Presentation "Using DNA to find the Parents of Maria Felipa de Cervera" Pg. 30
Early Settlers of Saltillo: Alberto del Canto and Estefania de Montemayor Pg. 325