Early Settlers of Monterrey: Juan de Olivares and Juana de Trevino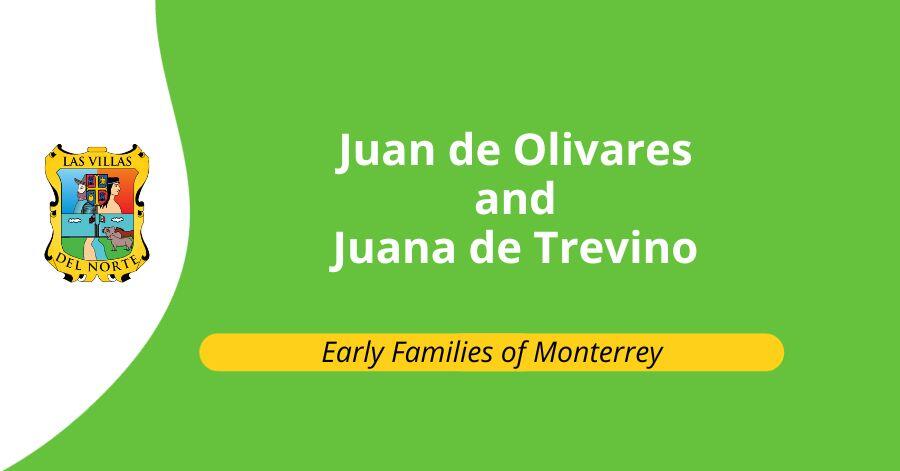 An early settling family of Monterrey is that of Juan de Olivares and Juana de Trevino. Here you will find their children and who they married.
To date, I have yet to find out who the parents of Juan de Olivares are. Online you will find parents for him but no proof is provided. As for the parents of Juana de Treviño we only know that her father is Alonzo de Treviño.
Alonzo married twice first to Anastacia Gonzalez Hidalgo and then to Maria Mayor Sebastiana de Renteria. Based on the estimated birth year of Juana it is very possible that her mother may be Anastacia but I have yet to find a record proving it.
To date, I have only found Nine children for Juan and Juana.
Here are the names of their children and whom they married. For more descendants and ancestors of theirs please visit our Genealogical Database for South Texas and Northeastern Mexico.
Here is their family group:
Sign in to Read The Rest of The Article
Not a member yet?
Read more on how to Become a Member.