Early Families of Mier: Jose Santiago Barrera and Ana Maria Salome Garcia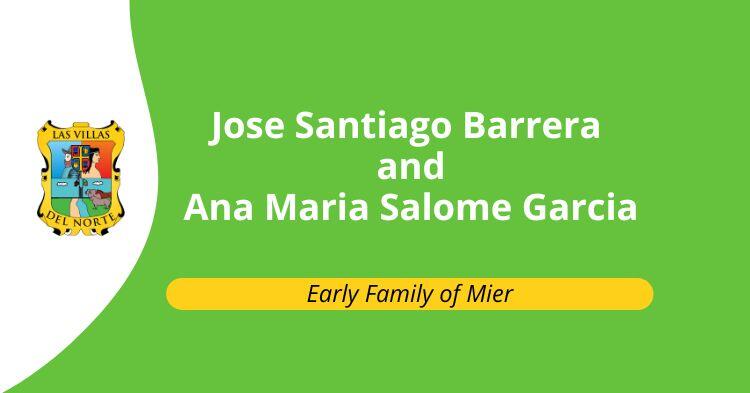 An early family of Mier is that of Jose Santiago Barrera and Ana Maria Salome Garcia. Here you will find their children and who they married.
In 1767 Jose Santiago is given porcion #2 in Mier. It is also indicated that by 1767 he had already been living in Mier for eight years. This means that he and his family can be found living in Mier or its jurisdiction as early as 1759.
In the 1783 census of Mier, Jose Santiago is listed as a "Teniente".
I have been searching for years for the parents of Jose Santiago and Ana Maria Salome but have not been able to find them. I suspect that this family was originally from Cerralvo and unfortunately for us, the records for that time period are lost.
To date, I have only been able to find thirteen children for them.
Here are the names of their children and whom they married. For more descendants of theirs please visit our Genealogical Database for South Texas and Northeastern Mexico.
Here is their family group:
Sign in to Read The Rest of The Article
Not a member yet?
Read more on how to Become a Member.