Presentation Announcement "Researching your Hispanic Caribbean Roots"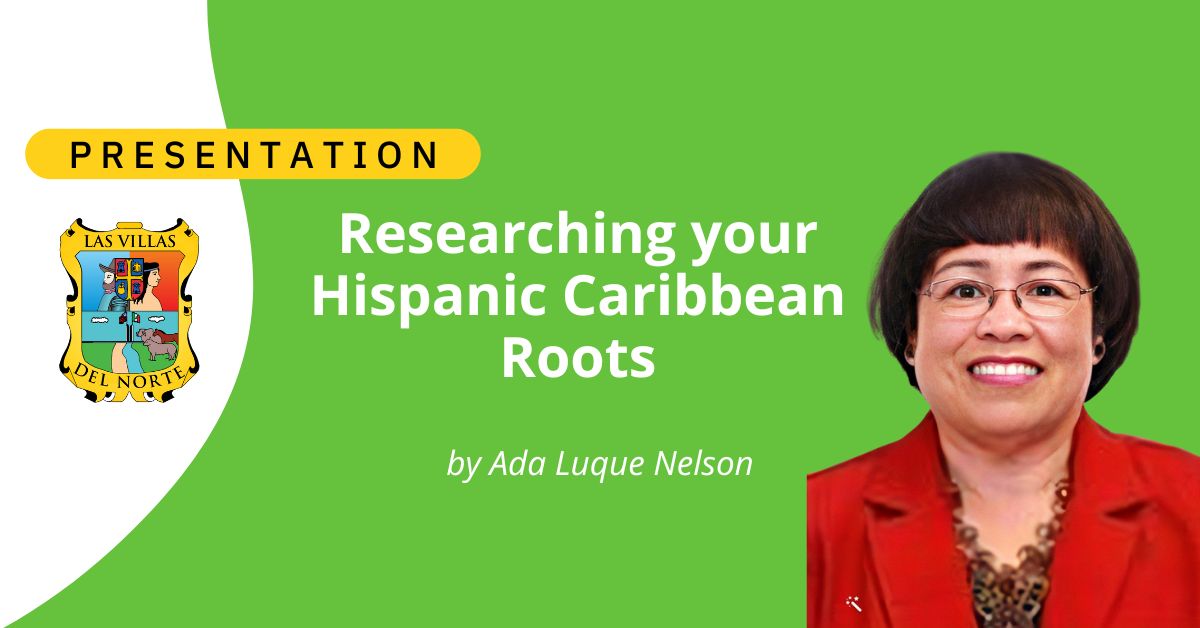 Join us on May 8, 2023, for Ada Luque Nelson's presentation "Researching your Hispanic Caribbean Roots". The presentation will be uploaded to our website at 2:00 PM CDT. If you are a member of Las Villas del Norte just log in on that day and time to view the presentation. Not a member yet? You can join here: https://lasvillasdelnorte.com/become-a-member/
More About Ada Luque Nelson
I am a native of Panama and a professional genealogist specializing in Latin American research. I have 20+ years of experience tracing my multi-ethnic roots and helping other Hispanics discover theirs. I am a former FamilySearch Library volunteer, a seasoned conference presenter, and Vice-President of the Hispanic Heritage Project.
Presentation Information
Title: Researching your Hispanic Caribbean Roots
Summary: Our focus will be online genealogy resources for researching the Hispanic Caribbean islands of Puerto Rico, Cuba, and the Dominican Republic (originally Hispaniola). We will explore websites, databases, and collections available in digital libraries, local archives and genealogical associations, as well as useful social media for connecting with fellow researchers.
How to Watch This Presentation
If you are a member of Las Villas del Norte just log in on Monday May 8, 2023, at 2:00 PM CDT. If you miss it then just log in anytime after to watch the recorded presentation at your convenience.
Not a Member Yet?
Don't worry, join Las Villas del Norte today and you can watch this presentation online after the specified date and time. You will also get our eBook "Las Villas del Norte, The 1757 Censuses of Laredo, Dolores, Revilla, Mier, Camargo, and Reynosa", the e-version of our current Journal, plus a ton of other great resources to help you in your genealogy.