Early Families of Salinas Victoria: Ignacio Guerra and Maria Josepha Martinez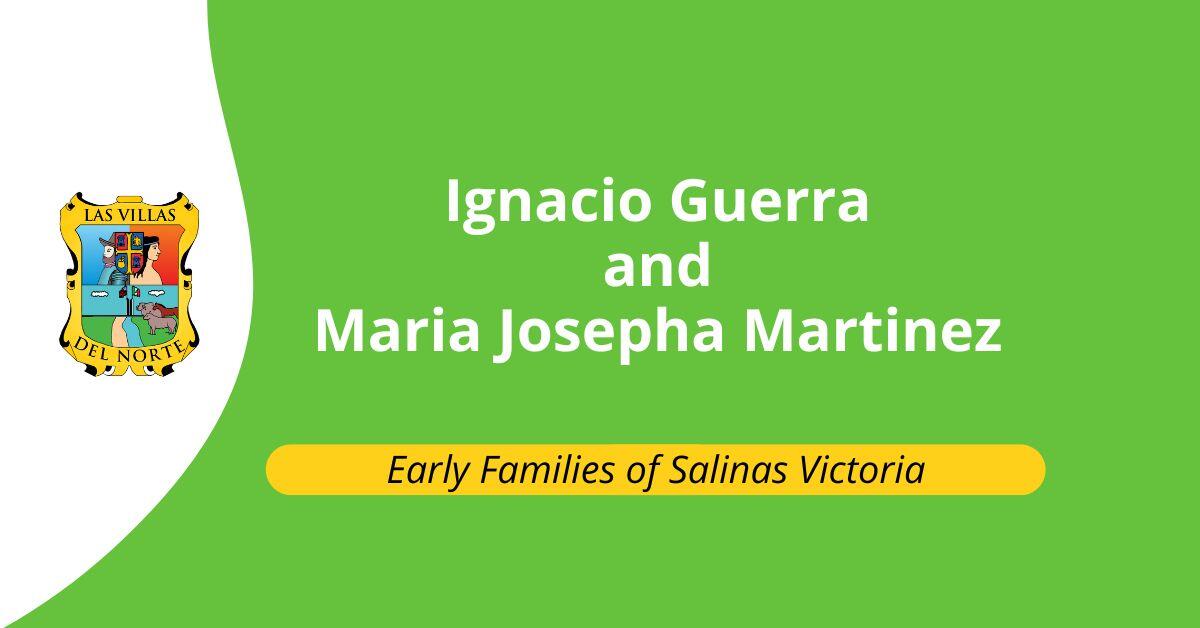 An early family of Salinas Victoria is that of Ignacio Guerra and Maria Josepha Martinez. Here you will find their children and who they married.
Ignacio was born in the 1720s and died in Salinas Victoria on April 4, 1777. He was the son of Antonio Guerra and Isabel Buentello de Morales.
Maria Josepha Martinez was born in 1727 to Rodrigo Martinez and Maria Rafaela Trevino.
To date, I have only found twelve children for them
Here are the names of their children and whom they married. For more descendants or ancestors of theirs please visit our Genealogical Database for South Texas and Northeastern Mexico.
Here is their family group:
Sign in to Read The Rest of The Article
Not a member yet?
Read more on how to Become a Member.