Early Families of Cerralvo: Francisco Vela and Maria Ortiz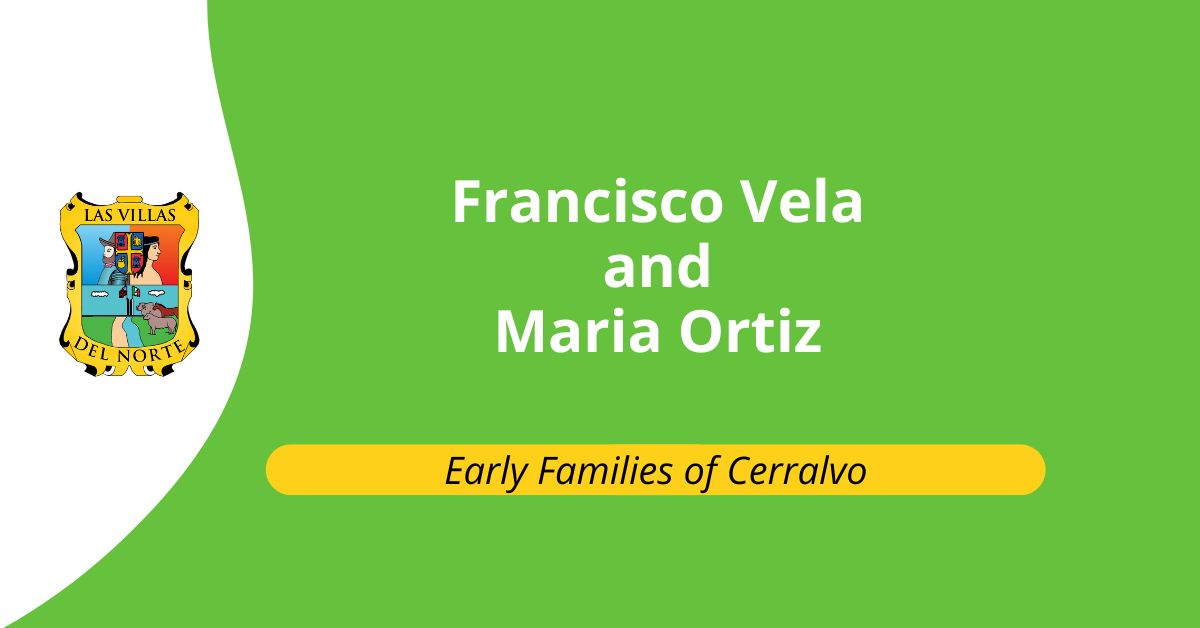 An early family of Cerralvo is that of Francisco Vela and Maria Ortiz. Here you will find their children and who they married.
The marriage records for Cerralvo are missing prior to 1756 and thus I think that trying to recreate family groups that lived before and or immediately after this date is very important.
To date, I have not been able to find out who the parents of Francisco Vela are. The parents of Maria Ortiz are Diego Andres Sanchez and Francisca Ortiz.
Francisco and Maria lived in the Cerralvo area between the 1660s and early 1700s.
So far I have only come across three children for them.
Here are the names of their children and whom they married. For more descendants of theirs please visit our Community Family Tree.
Here is their family group:
Sign in to Read The Rest of The Article
Not a member yet?
Read more on how to Become a Member.