Presentation "Marriage Dispensations"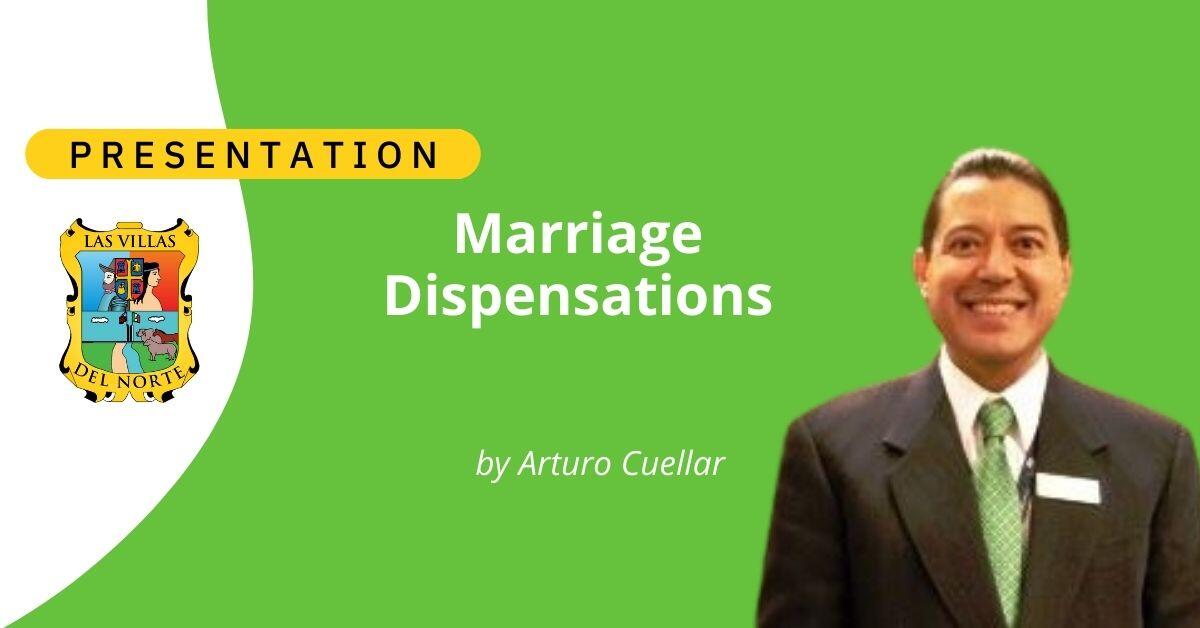 Join us October 30, 2022 for Arturo Cuellar's presentation "Marriage Dispensations". The presentation will be uploaded to our website at 2:00 PM CDT. If you are a member of Las Villas del Norte just log in on that day and time to view the presentation. Not a member yet? You can join here: https://lasvillasdelnorte.com/become-a-member/
More About Arturo Cuellar
Born and raised in Mexico, Arturo is a genealogical researcher with more than 30 years of research experience. Arturo is an Accredited Genealogist (A.G.®) in Mexico. He works at the Family History Library as a Latin America Research Specialist since 2010.
Presentation Information
Title: Marriage Dispensations
Summary: Marriage dispensations help us solve brick walls, recognize family relationships, and identify our ancestors in the absence of other documents such as christenings, marriages, and burials. In this class we will learn about the different kind of marriage dispensations and its application in our genealogical research.
How to Watch This Presentation
If you are a member of Las Villas del Norte just log in on Sunday October 30, 2022 at 2:00 PM CDT. If you miss it then just log in anytime after to watch the recorded presentation at your convenience.
Not a Member Yet?
Don't worry, join Las Villas del Norte today and you can watch this presentation online after the specified date and time. You will also get our eBook "Las Villas del Norte, The 1757 Censuses of Laredo, Dolores, Revilla, Mier, Camargo, and Reynosa", the e-version of our current Journal, plus a ton of other great resources to help you in your genealogy.