Early Families of Cerralvo: Jose Marcelino Hinojosa and Maria Rosa Anzaldua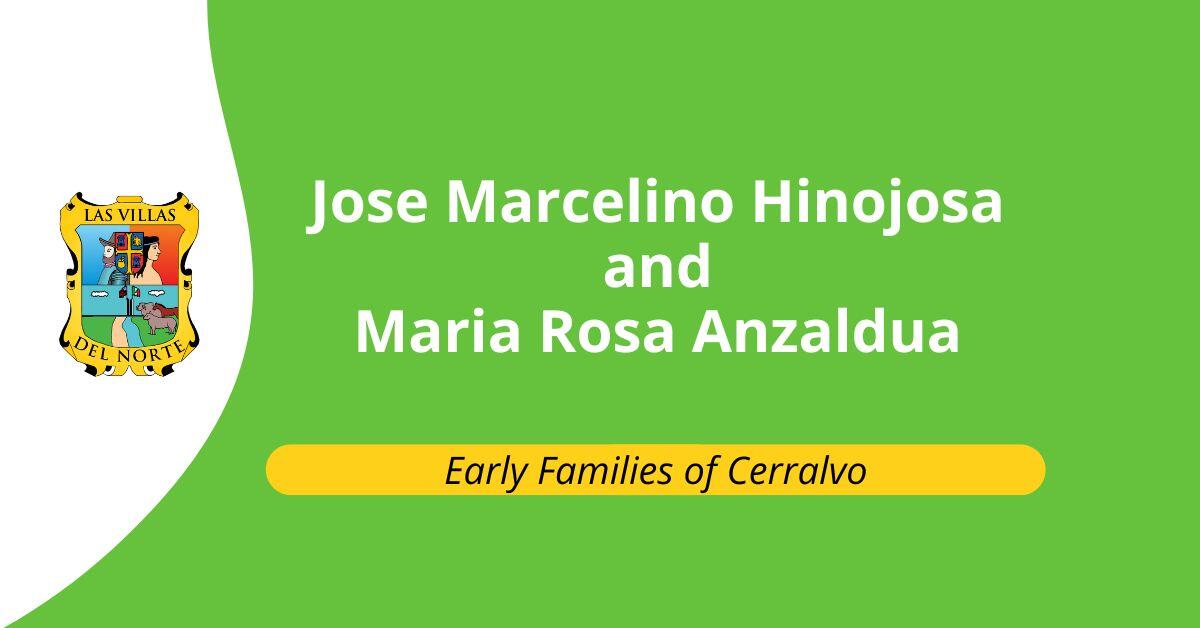 An early family of Cerralvo is that of Jose Marcelino Hinojosa and Maria Rosa Anzaldua. Here you will find their children and who they married.
The marriage records for Cerralvo are missing prior to 1756 and thus I think that trying to recreate family groups that lived before and or immediately after this date is very important.
To date, I have not been able to find out who the parents of Jose Marcelino are. Researcher Carl Duain in his book "With All Arms" on page 48 indicates that the probable parents are Francisco Hinojosa and Isabel Flores but he indicates that there is no documentation proving this. Also on page 321 Carl provides us with why he thinks that they are the parents.
As for the parents of Maria Rosa Saldua I have yet to find a record mentioning them but on page 30 Carl Duain states that she is the daughter of Sebastian Anzaldua and Mariana Saucedo. I think that he is incorrect, Sebastian and Mariana did have a daughter named Maria Rosa Saldua but she married Blas Canales. Both Blas and Marcelino were alive and could have not been married to the same person.
I mention the above so you may do more research or at least have some leads as to what families to research further.
Hopefully, this family group will help you in your research.
So far I have only come across five children for them.
Here are the names of their children and whom they married. For more descendants of theirs please visit our Community Family Tree.
Here is their family group:
Sign in to Read The Rest of The Article
Not a member yet?
Read more on how to Become a Member.