Early Settlers of Reynosa: Juan Antonio Balli and Francisca Rosalia Villarreal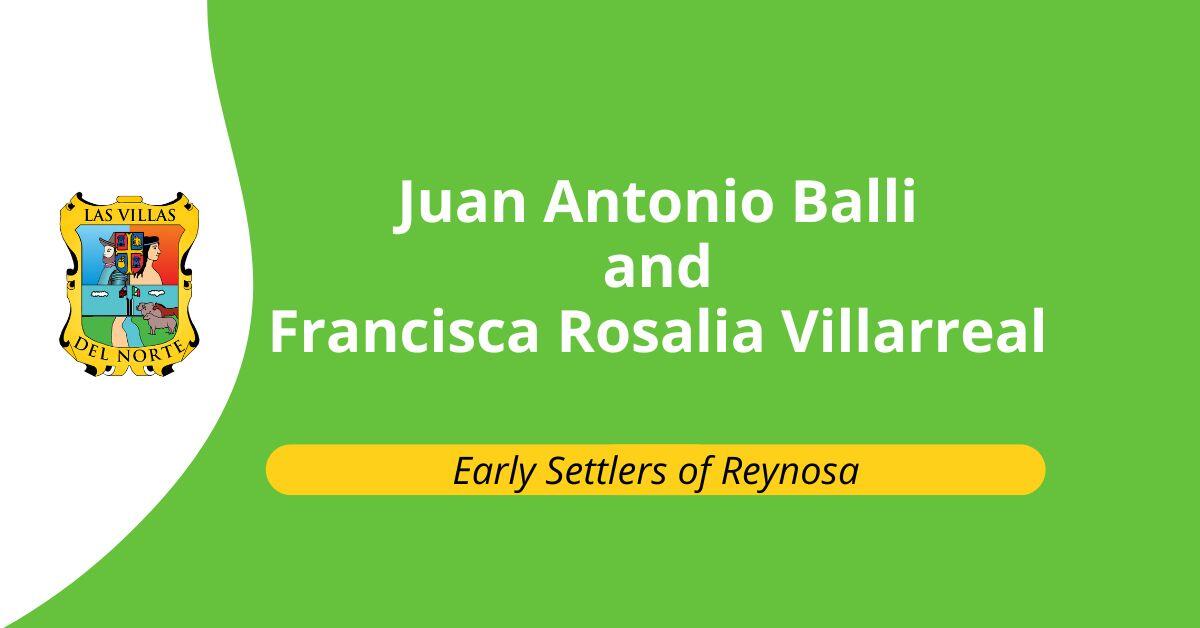 An early settling family of Reynosa is the family of Juan Antonio Balli and Francisca Rosalia Villarreal. They are mentioned in the Reynosa 1750 Census and have one child listed. I looked for them in the 1757 census and they are lsited as follows "Jose Antonio Vallin, casado con Doña Francisca Villarreal, tiene tres hijos, todas armas y dos caballos".
The parents of Juan Antonio are Nicolas Balli and Josefa Manuela Guerra Cañamar. The parents of Francisca Rosalia Villarreal are Jose Manuel de Villarreal and Maria Gertrudis Rodriguez.
Through my research, I have been able to find thirteen children for them.
Below is a copy of the census record and the names of their children and who they married. For more of their ancestors and or descendants check out our community tree here: Las Villas del Norte Database.
Here is the 1750 Census Entry and their family group:
Sign in to Read The Rest of The Article
Not a member yet?