Presentation "Families of Revilla (Guerrero Viejo) 1750-1850"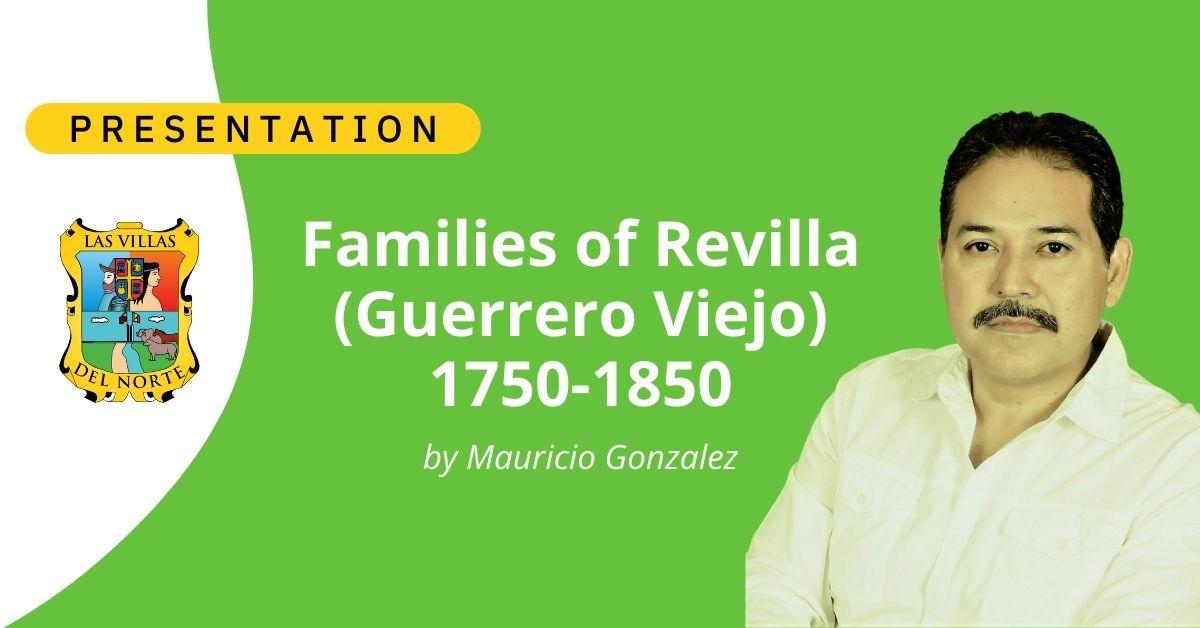 Join us November 14, 2021 for Mauricio Gonzalez presentation "Families of Revilla (Guerrero Viejo) 1750-1850". The Zoom presentation will be at 2:00 PM CDT on our website. If you are a member of Las Villas del Norte just log in on that date and time and you will be able to watch the presentation. Not a member yet? You can join here: https://lasvillasdelnorte.com/become-a-member/
More About Mauricio Gonzalez
Mauricio J. González is a retired professor at Laredo College. He is also a genealogist and author. He has written and self-published five books on his family history. Last year, he presented at the annual Texas Hispanic Genealogical and Historical Conference in Dallas.
Presentation Information
Title: Families of Revilla (Guerrero Viejo) 1750-1850
Summary: Professor Mauricio J. González will talk about his most recent book, Tracing My Mother's Roots in Revilla (Guerrero Viejo) 1750-1850. He will discuss several aspects of the book, including organization and sources. He will also showcase some of his ancestors and the families with whom they had a connection.
How to Watch This Presentation
If you are a member of Las Villas del Norte just log in on November 10, 2021 PM at 2:00 PM CDT. If you miss it then just log in anytime after October 3, 2021 to watch the recorded presentation at your convenience.
Not a Member Yet?
Don't worry, join Las Villas del Norte today and you can watch this presentation online on or after November 10, 2021. You will also get our eBook "Las Villas del Norte, The 1757 Censuses of Laredo, Dolores, Revilla, Mier, Camargo, and Reynosa", the e-version of our current Journal, plus a ton of other great resources to help you in your genealogy.