Early Settlers of Monterrey: Antonio Duran and Catalina de Trevino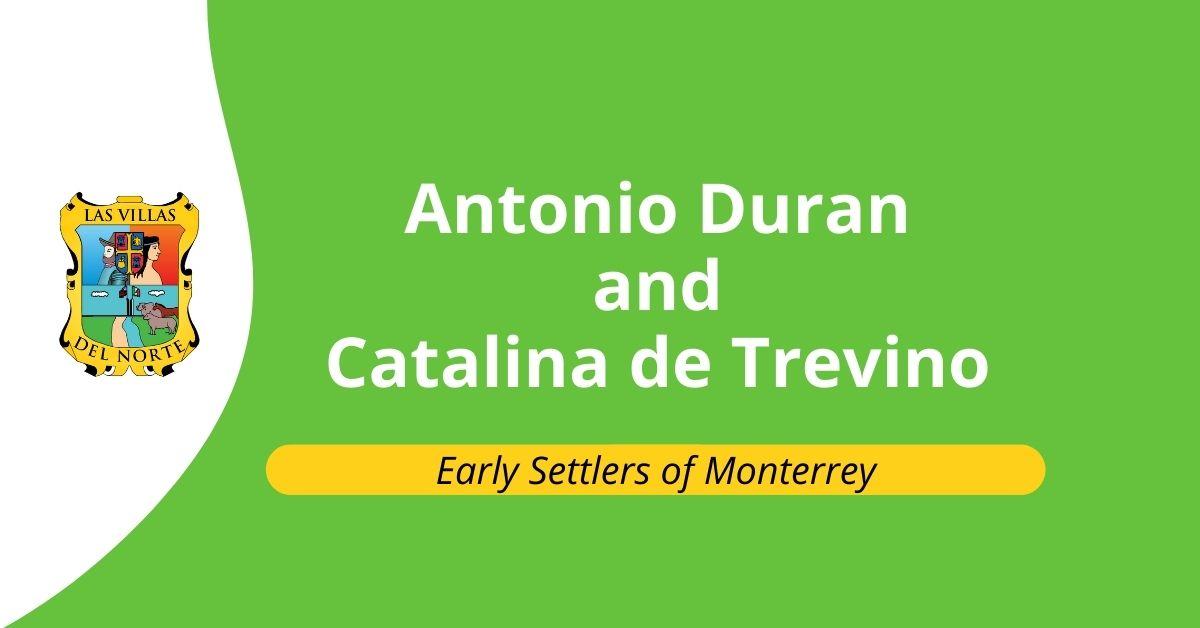 An early settling family of Monterrey is that of Antonio Duran and Catalina de Trevino. They lived around the Monterrey area from the early 1600s to the late 1600s.
To date, I have yet to find who the parents of Antonio Duran are. The parents of Catalina de Treviñ are Joseph de Tremino and Sebastiana Garcia.
Through my research, I have only found three children for them.
Below is the family group listing all their children and who they married. For more descendants of theirs please visit our Community Family Tree.
Here is their family group:
Sign in to Read The Rest of The Article
Not a member yet?
Read more on how to Become a Member.