Presentation "Y-Chromosome Insights & Strategies"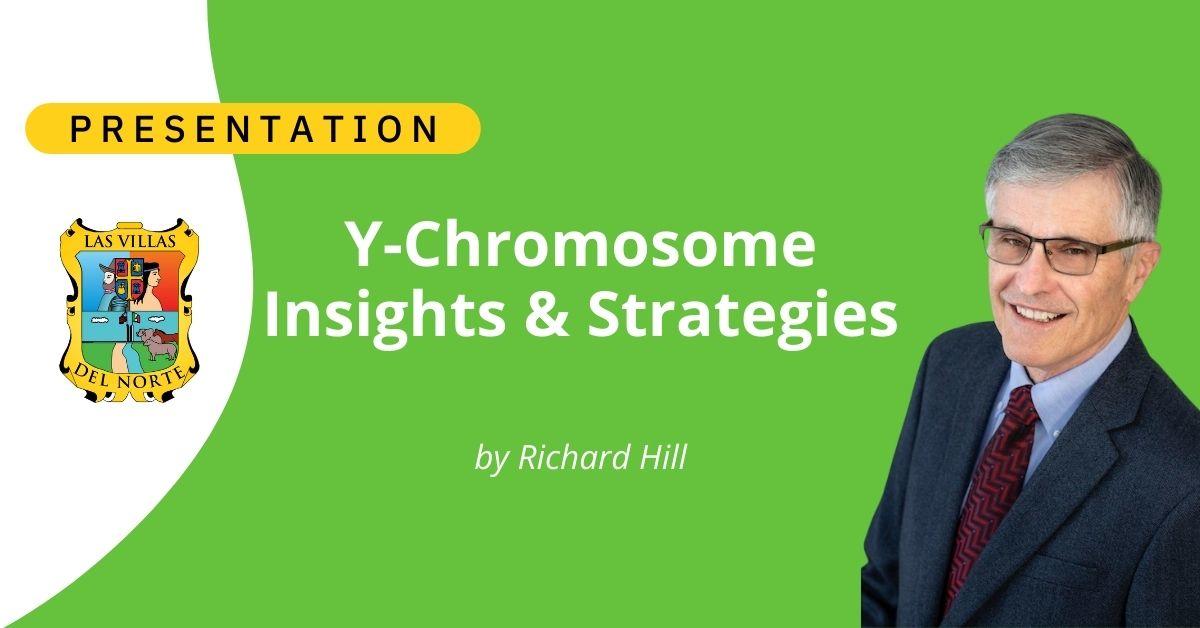 Join us October 17, 2021 for Richard Hill's presentation "Y-Chromosome Insights & Strategies". The presentation will be posted at 2:00 PM CDT on our website. If you are a member of Las Villas del Norte just log in on that date and time and you will be able to watch the presentation. Not a member yet? You can join here: https://lasvillasdelnorte.com/become-a-member/
More About Richard Hill
Richard Hill, the first adoptee to identify his birth family through genetic genealogy DNA tests, is the founder of DNA-Testing-Adviser.com and the author of "Finding Family: My Search for Roots and the Secrets in My DNA" and "Guide to DNA Testing."
Presentation Information
Title: Y-Chromosome Insights & Strategies
Summary: With so much focus on autosomal DNA tests, many people overlook Y-chromosome testing. Yet Y-DNA's uniquely male inheritance path lets you do things that cannot be done through other test types. This presentation will introduce you to Y-DNA testing and how it can be used for genealogy.
How to Watch This Presentation
If you are a member of Las Villas del Norte just log in on Sunday October 13, 2021 at 2:00 PM CDT. If you miss it then just log in anytime after October 3, 2021 to watch the recorded presentation at your convenience.
Not a Member Yet?
Don't worry, join Las Villas del Norte today and you can watch this presentation online on or after October 17, 2021. You will also get our eBook "Las Villas del Norte, The 1757 Censuses of Laredo, Dolores, Revilla, Mier, Camargo, and Reynosa", the e-version of our current Journal, plus a ton of other great resources to help you in your genealogy.