Presentation "Understanding the Ethnic Ancestry in Your DNA Test"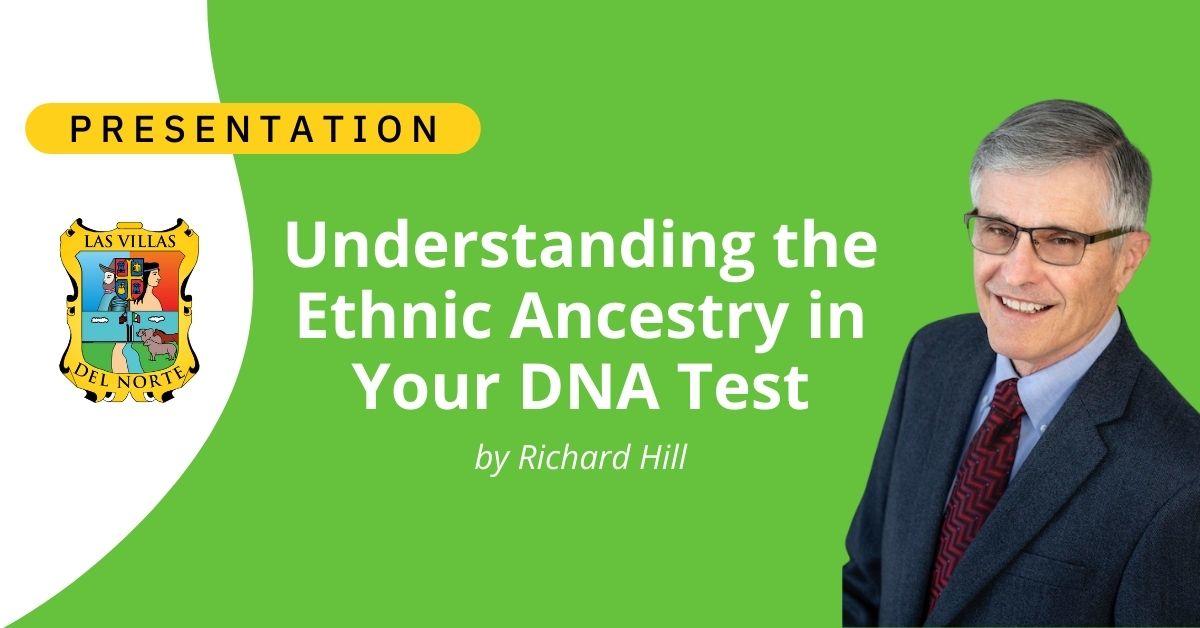 Don't miss Richard Hill's presentation "Understanding the Ethnic Ancestry in Your DNA Test". The presentation will be posted on Las Villas del Norte on July 11, 2021 at 2:00 PM CST. If you are a member of Las Villas del Norte just log in to our website on that day and time to view the presentation. Not a member yet? You can join here: https://lasvillasdelnorte.com/become-a-member/
More About Richard Hill
Richard Hill, the first adoptee to identify his birth family through genetic genealogy DNA tests, is the founder of DNA-Testing-Adviser.com and the author of "Finding Family: My Search for Roots and the Secrets in My DNA" and "Guide to DNA Testing."
Presentation Information
Title: Understanding the Ethnic Ancestry in Your DNA Test
Summary: The inclusion of ethnic ancestry reports in autosomal DNA test results has greatly expanded the market for these tests. But there is considerable confusion about such reports. This session is designed to shed light on the subject and provide numerous examples comparing DNA tests from eight different companies.
How to Watch This Presentation
If you are a member of Las Villas del Norte just log in to our website on or after July 11, 2021 at 2:00 PM CST to view the presentation.
Not a Member Yet?
Don't worry, join Las Villas del Norte today and you can watch this presentation online on or after July 11, 2021. You will also get our eBook "Las Villas del Norte, The 1757 Censuses of Laredo, Dolores, Revilla, Mier, Camargo, and Reynosa", the e-version of our current Journal, plus a ton of other great resources to help you in your genealogy.