Presentation "First Founders of San Antonio"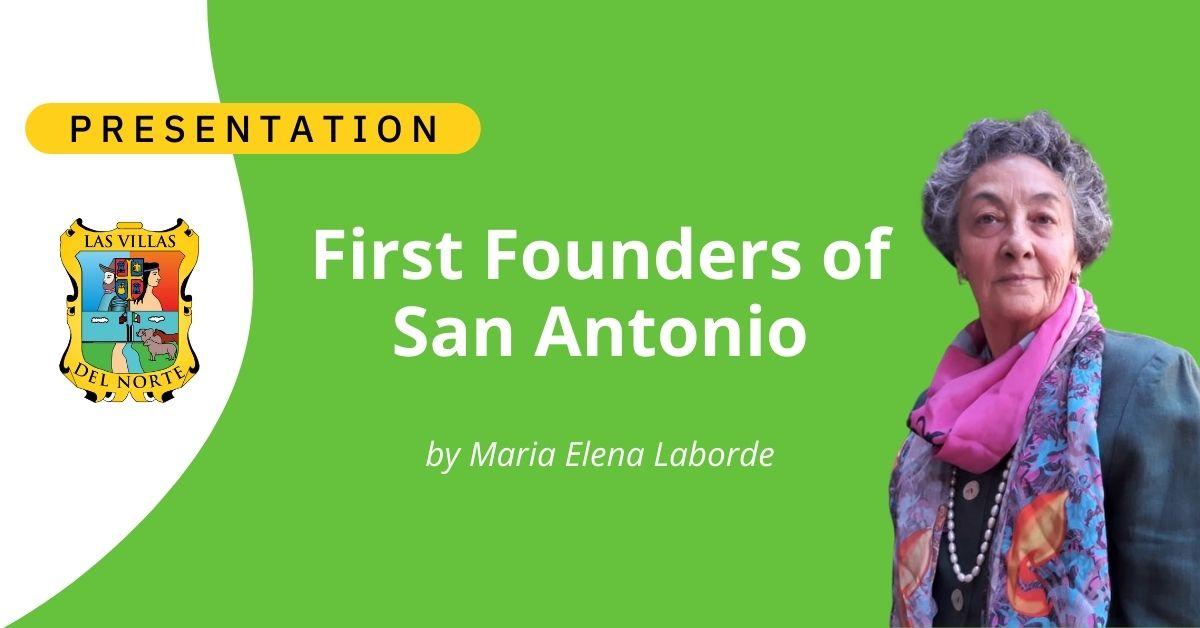 Join us April 11, 2021 for Maria Elena Laborde's presentation "First Founders of San Antonio". The Zoom presentation will be at 2:00 PM CST. If you are a member of Las Villas del Norte be on the look out on April 7, 2021 for your invitation in your email inbox or log in to our website and go to our calendar to get the link. Not a member yet? You can join here: https://lasvillasdelnorte.com/become-a-member/
More About Maria Elena Laborde
Maria Elena Laborde was born Mexico City in 1947, as result of 15 years of genealogical investigations she published Nopalera, and later on a historical novel, presented in Madrid and London, Mexico City (Chapultepec Castle), speaker in 1918 at San Antonio (Bexareños), and twice at the Binacional in Saltillo.
Presentation Information
Title: First founders San Antonio, closely related to San Juan Bautista del Río Grande, today Guerrero, Coahuila
Summary: Being direct descendent of Francisco Hernández/Ana García, listed as founders of San Antonio, Ms. Laborde's investigations prove that members of that family, through generations, were and are in contact with relatives of the town they left in 1718, today is Guerrero, Coahuila (San Juan Bautista del Río Grande del Norte)
How to Watch This Presentation
If you are a member of Las Villas del Norte check your inbox on or after April 7, 2021 for your Zoom invitation to join us via Zoom on Sunday April 11, 2021 at 2:00 PM CST. If you miss it then just log in anytime after April 11, 2021 to watch the recorded presentation at your convenience.
Not a Member Yet?
Don't worry, join Las Villas del Norte today and you can watch this presentation online on or after April 11, 2021. You will also get our eBook "Las Villas del Norte, The 1757 Censuses of Laredo, Dolores, Revilla, Mier, Camargo, and Reynosa", the e-version of our current Journal, plus a ton of other great resources to help you in your genealogy.