Early Settlers of Camargo: Juan Diego Longoria and Clara Maria de Chapa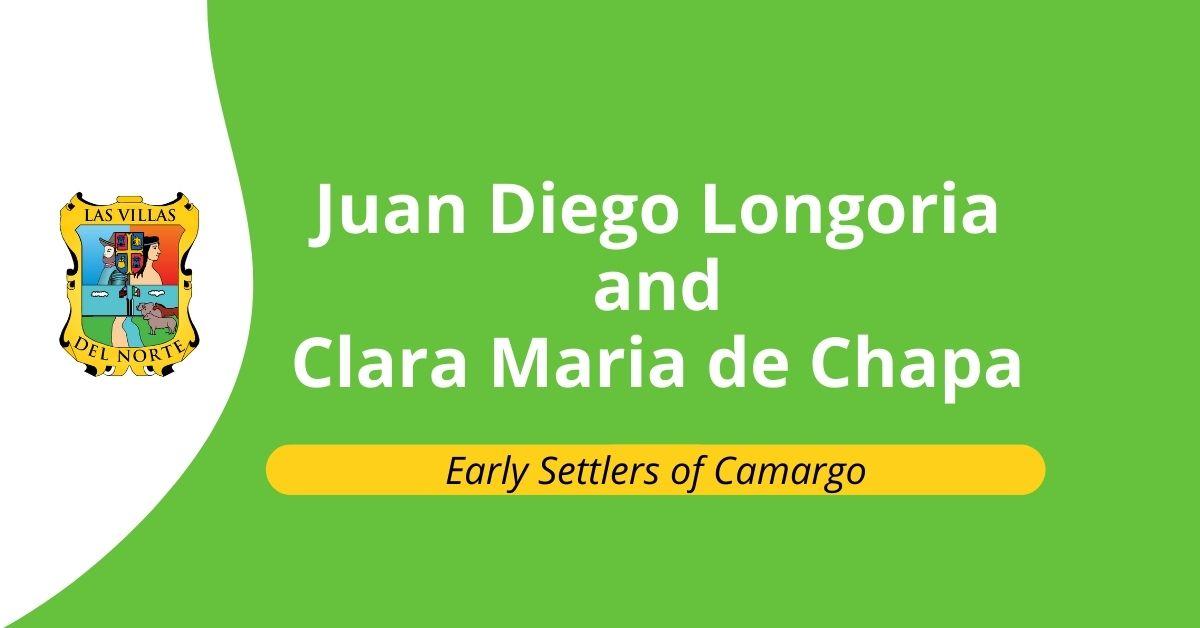 One of the early settlers of Camargo is the family of Juan Diego Longoria and Clara Maria de Chapa. They were married in Cerralvo after July 30, 1718, since there is a marriage investigation with that date.
Juan Diego Longoria is listed along with seven of his children in the 1750 census of Camargo and is listed as being a widow. Below is a copy of the census and the transcription of it.
By the 1757 census of Camargo, he is no longer listed and I assume that he died before that date. For sure he died before April 3, 1798 since his son Matias mentions in his will that both his parents are dead.
It is interesting that by 1757 most of his children had married and are listed with their wives and husbands.
The parents of Juan Diego Longoria are Pedro Longoria and Agustina Garcia.
The parents of Clara Maria de Chapa are Nicolas Chapa and Maria Ines de Benavides.
Through my research, I have been able to find eleven children for them.
Below are also the names of their children and who they married. For more descendants of theirs please visit our Community Family Tree.
Here is the 1750 Census and their family group:
Sign in to Read The Rest of The Article
Not a member yet?
Read more on how to Become a Member.