Las Villas del Norte 2021 Journal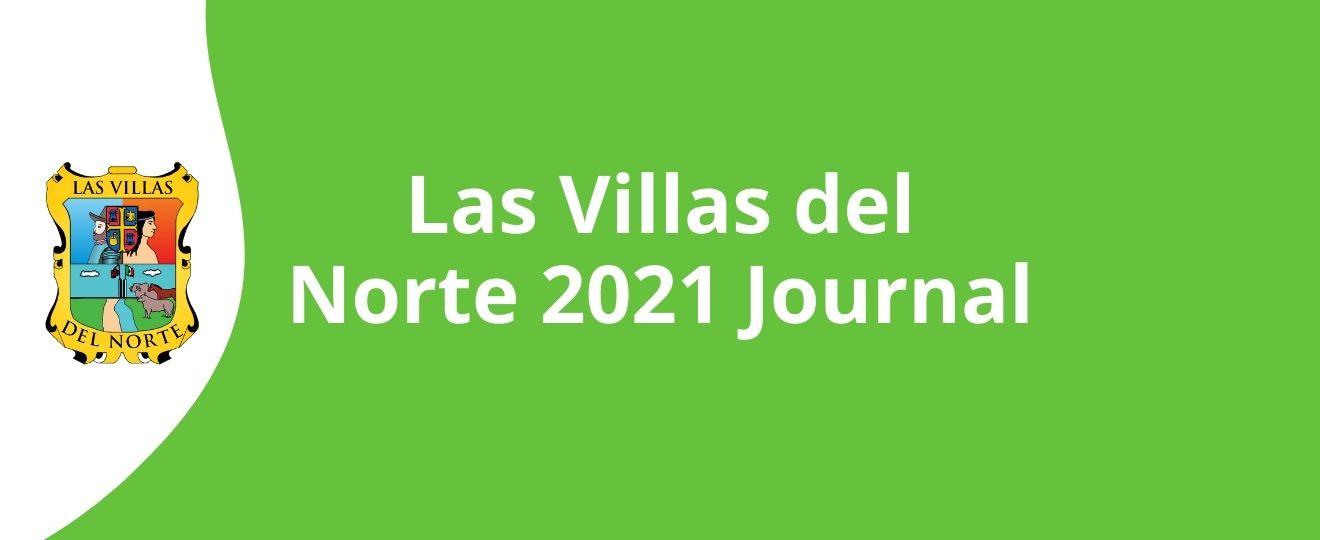 The Las Villas del Norte 2021 Journal is out and ready for you to enjoy. This blog post gives a short overview and includes the table of contents so that you can see what to expect when you get your own copy.
I had the honor of editing many great articles and putting the journal together. Some are just fascinating to read.
Like our previous journals, it contains a great deal and wealth of genealogical information on families from South Texas and Northeastern Mexico.
Down below you can see the table of contents to get a true scope of the articles and what you can expect when you read our journal.
I am sure that this journal will be a great addition to your genealogical library.
A Big Thank You!
Alicia Cantu Garza O'Neal, Alma Rodriguez, Arnulfo T. Ybarra, Arturo Cuellar Gonzalez, Audrey Bordvick, Barbara Medina, Blanca Alvarado Olivares Curl, Bob Salas, Carlos Adrian Casas, Jaime Vasquez II, John P. Schmal, Maria Irma Salinas Saldaña, Mary Escobedo, Mauricio J. Gonzalez, Mercedes Marquesa, Ricardo Garcia, Rolando Cano, Sylvia H Corona Cortes, and Yolanda K. Parker. Once again, thank you for submitting your articles and making this journal a reality.
By the way your free printed copies are on their way, as a small thank you of our appreciation, for taking the time to document your family and preserve it in our journal.
Best Way To Get a Copy
The best and fastest way to get a copy of the journal is to become a member of Las Villas del Norte. New members get a link to the eversion on their welcome email and existing members will get it once they renew their memberships this year.

If you are not a member yet of Las Villas del Norte you can become one here: https://www.lasvillasdelnorte.com/become-a-member/

We have three different membership plans to fit any budget.

Did I mention this? You will also get access to our previous journals, our video presentation archives, our community tree with over 390,000 , past newsletters, and much much more.

Also if you are not a member you can use the button below to get your own copy.

Cover of Journal: Las Villas del Norte 2021 Journal
Table of Contents:
Family Histories
A Descendant's Memories Family Patriotism - by Yolanda K. Parker Pg. 5
A Far Away Place Called Galveston - Arnulfo T. Ybarra Pg. 35
The Passage of the Guerra Family in a New Country - by Arturo Cuellar Gonzalez Pg. 44
Obituary of Josefina Kavaloski 1918-2017 - by Audrey Bordvick Pg. 54
Jose Mariano Wolf Salas 1797-1867 - Bob Salas Pg. 56
A Short History of Casas Family on Caderyta Jimenez, Nuevo Leon - by Mtro. Carlos Adrian Casas Pg. 59
My Parents/Mis Padres/Mi Familia - Ruben Jesus Salinas & Margarita Gonzalez - by Maria Irma Salinas Saldaña Pg. 61
La Soldadera - Blanca Alvarado Olivares Curl Pg. 67
La Virgen del Chorrito - by Mary Escobedo Pg. 89
Las Ballitas. . . our family ranch in South Texas - by Ricardo Garcia Pg. 91
Ancestor Reports
Ancestors of Alexandria O'Neal Sperber - by Alicia Cantu Garza O'Neal Pg. 127
Articles for Research
Into the Patrilineal Origins of Alberto del Canto - by Jaime Vasquez II Pg. 167
Short Versions of Given Names or Hypocoristics - by Mercedes Marquesa Pg.186
Corona Y Michel 19 Generaciones - by Sylvia H Corona Cortes Pg. 189
Nine Things I Wish I'd Known When I Began My Family Tree - by Mercedes Marquesa Pg. 209
Book Samples
Los Marmolejo's, El Baile Cordove, Vol, 3 - Prologue - by Alma Rodriguez Pg. 215
Chapter Four of the book Tracing My Mother's Roots in Revilla (Guerrero Viejo) 1750-1850 - by Mauricio J. Gonzalez Pg. 217
Descendant Reports
Descendants of Juan Gregorio Vitela - by Audrey Bordvick Pg. 225
History
The Indigenous Groups Along the Lower Rio Grande - by John P. Schmal Pg. 243
San Juan: My Hometown - by Rolando Cano Pg. 264
DNA
How DNA Has Revealed Hidden Family Secrets - by Alicia Cantu Garza O'Neal Pg. 275
Reflection on DNA Testing - by Barbara Medina Pg. 281
Get Your Copy of This Journal:
There are three ways you can get a copy of this journal:
From Amazon.com BUY NOW you get the printed version.
Trade a used genealogy book for a printed copy of our journal. Leave a comment below to get More Details.
Join Las Villas del Norte, our memberships start at $69.95 yearly. JOIN NOW
Read More About our Previous Journals
Here are the links to them. Remember is you become a member of Las Villas del Norte you get online access to all these journals. That's a great bargain!
Please let me know in the comment area of what you think about this journal.