Presentation Recap "Sephardic Research and Resources"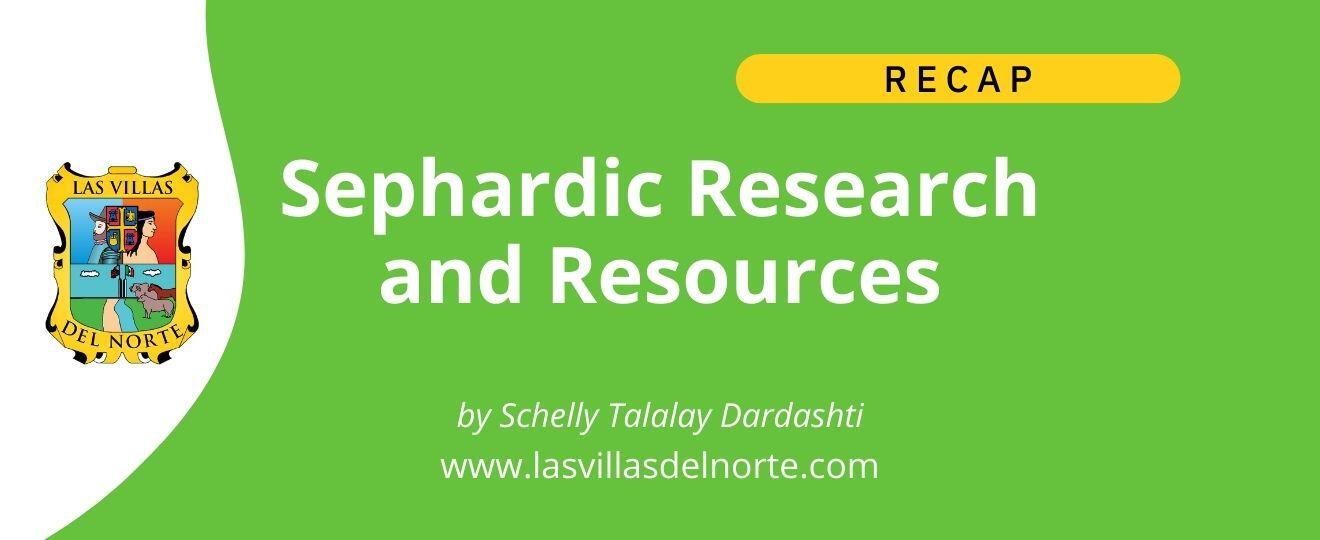 Here is a short recap of the presentation "Sephardic Research and Resources" and what you can expect from it. In this presentation, Schelly Talalay Dardashti talks about how Sephardic genealogy has seen a proliferation of websites, books, and databases relevant to Jews exiled from Iberia in the 15th century. Topics covered include geography, traditions, history, immigration, challenges, languages, online and archival resources, and the newest resources. Learn how Hispanic research intersects with Jewish genealogy.
This presentation is already for viewing here: Sephardic Research and Resources
This presentation is for anyone that is interested in researching their Jewish ancestry.
Now let's talk about this presentation. Below is the outline of the video and what you can expect to learn.
Here is the Outline of the Video and What to Expect
Intro Who Are We? (0:10) - Schelly open her presentation with the different Jewish groups that exist and how they spread throughout the world and why.
Cervera Archives (10:11) - In this section you will learn about the Cervera Archives and about the work of Maria Jose Surribas ahs done.
Inquisition and Migration (15:06) - In this section we learn about the inquisition and the role that it played in affecting the lives of many Jewish families.
Resources Online (27:31) - Here you will learn about Websites, archives, societies, blogs, and Facebook groups about Jewish genealogy resources.
Index Lists (36:10) - In this section you will learn about the index lists from Amsterdam State Archives and are a great resource. Schelly also provides some common Hispanic last names as examples.
Publications and Archives (45:01) - Here you will learn about Jewish publications and archives that you can explore.

Examples of Records (52:42) - In this section you will be provided with examples of documents that Schelly ahs been able to find for her own ancestors.
Additional Resources (59:54) - Finally in this section Schelly provides even more resources for you to explore.
This presentation is over one hour long and highly recommend it for anyone with Jewish ancestry.
Watch This Presentation Now
If you are a member of Las Villas del Norte just click on the button below to be taken to the page where you can watch the presentation.
Not a Member Yet?
Join Las Villas del Norte today and you can watch this presentation online today, plus many more. You will also get our eBook "Las Villas del Norte, The 1757 Censuses of Laredo, Dolores, Revilla, Mier, Camargo, and Reynosa", plus the e-versions of our Journals, including a ton of other great resources to help you in your genealogy.
Any questions, concerns, or suggestions please let us know below in the comment area of this post. Don't forget to join our mailing list using the box to your right hand side