Early Settlers of Mier: Jose Luis Garcia and Maria Tomasa Solis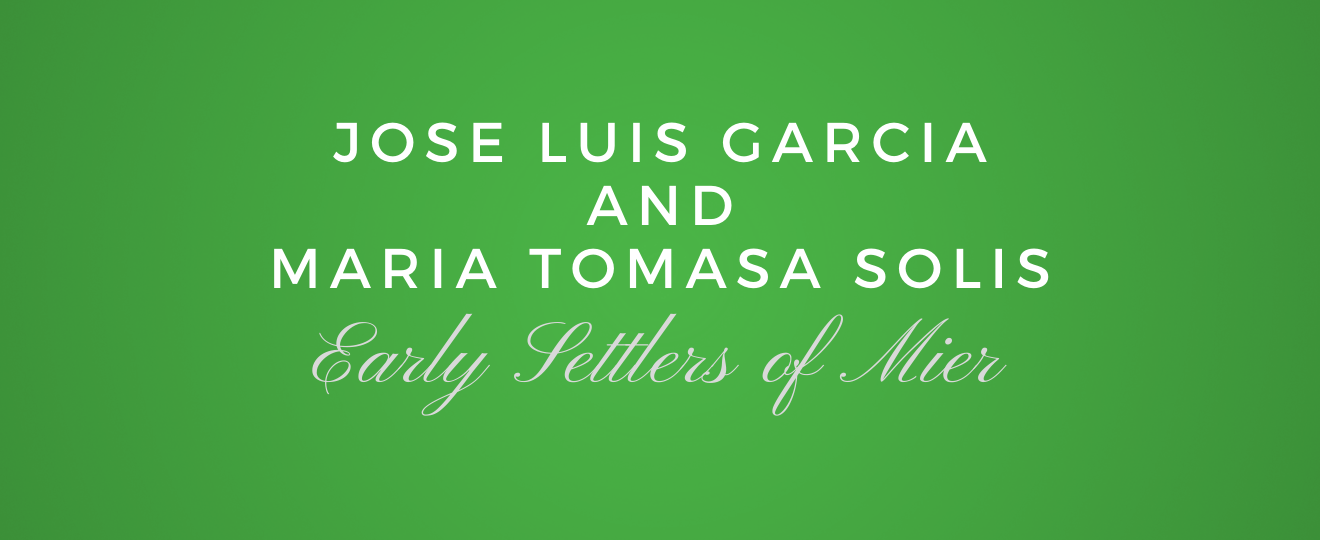 An early family of Mier, is that of Jose Luis Garcia and Maria Tomasa Solis. In the 1757 Census of Mier they are listed as follows, "Luis Garcia, casado con Tomasa Solis, dos hijos, dos caballos y sin armas."
Luis Garcia died in Mier on May 9, 1786, and he is listed also with the Lerma surname. His parents are listed as Nicolas Garcia and Maria Martinez. Unfortunately, I have not been able to find the parents of Maria Tomasa Solis.
Through research, I have been able to find a total of two children for them.
For more ancestors or descendants of theirs please visit our Community Family Tree.
Here is their family group:
Sign in to Read The Rest of The Article
Not a member yet?
Read more on how to Become a Member.