Early Settlers of Revilla: Pablo Regalado Salinas and Paula Josepha Herrera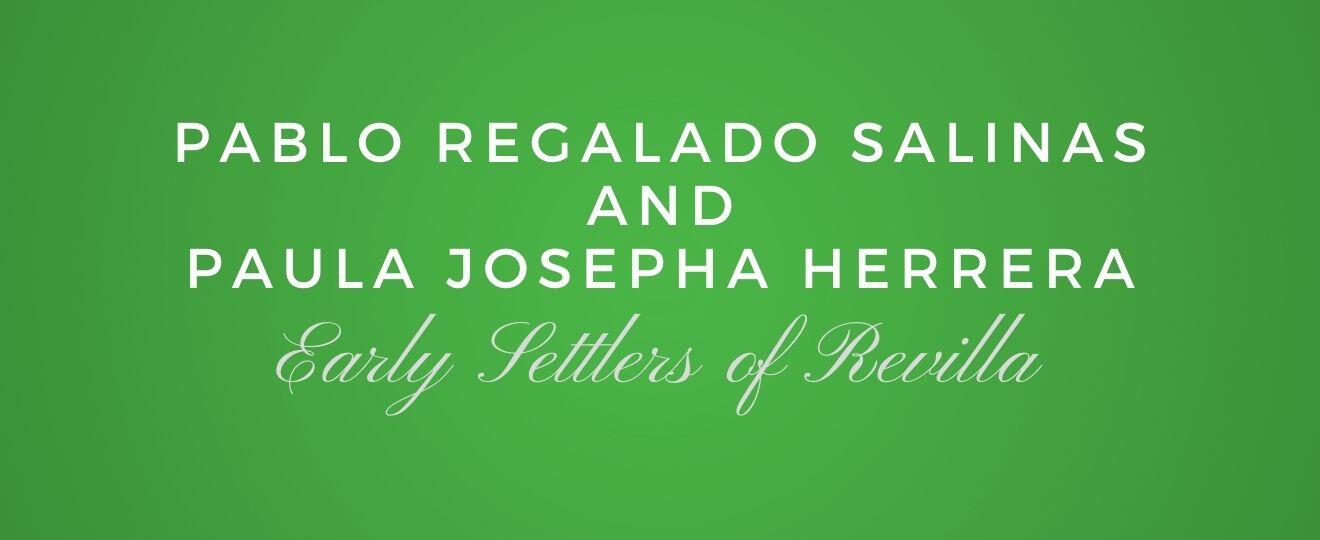 One of the early settling families of Revilla is that of Pablo Regalado Salinas and Paula Josepha Herrera. They are mentioned in the 1757 census of Revilla as follows: "Don Pablo Salinas, casado con Doña Paula Herrera, dos hijas y dos caballos"
I have yet to find out who the parents of Pablo Regalado Salinas. He is mentioned as being mulato on some baptism records for his children. The parents of Maria Paula Josepha Herrera are Jose Felix Herrera and Angela Josefa Gutierrez de Lara.
To date, I have only been able to find ten children for them.
Here are the names of their children and who they married. For more descendants of theirs please visit our Community Family Tree. You can also find this family in the book "Early Families of Revilla and Their Descendants".
Here is their family group:
Sign in to Read The Rest of The Article
Not a member yet?
Read more on how to Become a Member.