Early Settlers of Monterrey: Martin de Solis and Francisca de Avila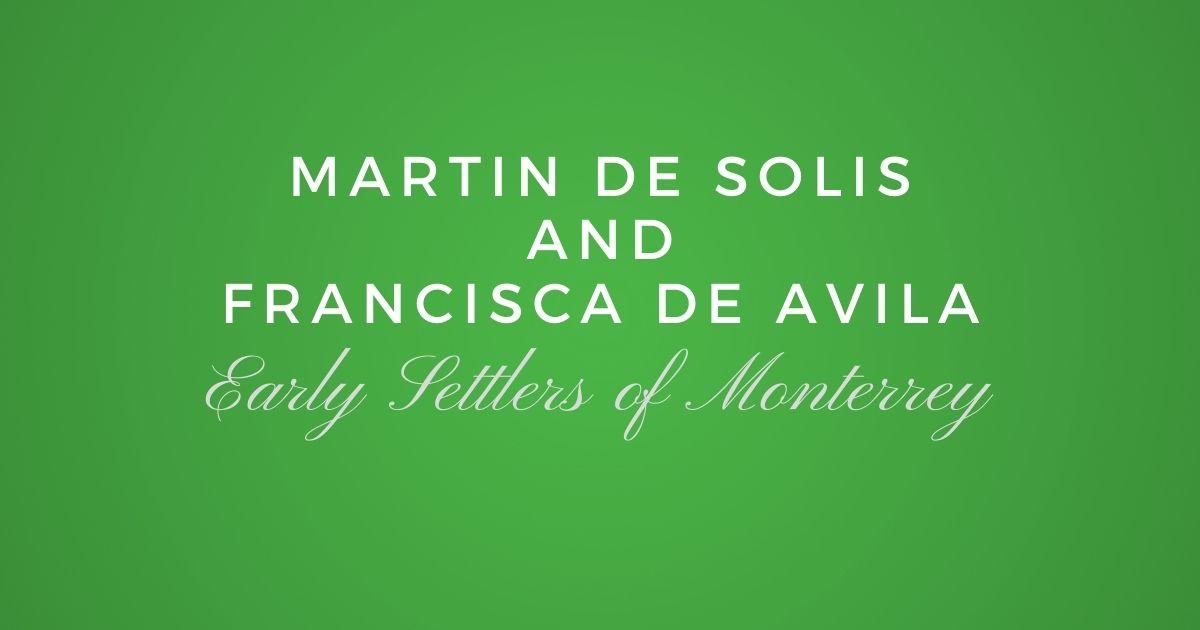 An early settling family of Monterrey is that of Martin de Solis and Francisca de Avila. They were one of the original families to arrive with Diego de Montemayor the founder of Monterrey in 1596.
One can only safely assume that they lived during the late 1500s and early 1600s.
To date, I have yet to discover who their parents are. All that we know is that he came from Queretaro.
Through my research, I have been able to find five children for them.
Below is the family group listing all their children and who they married. For more descendants of theirs please visit our Community Family Tree. Also, the book "Monterrey: The Founding Families and Their Descendants" contains all the descendants that I have been able to find for them.
Here is their family group:
Sign in to Read The Rest of The Article
Not a member yet?
Read more on how to Become a Member.