Early Families of Saltillo: Joseph de Farias and Ines de Aguirre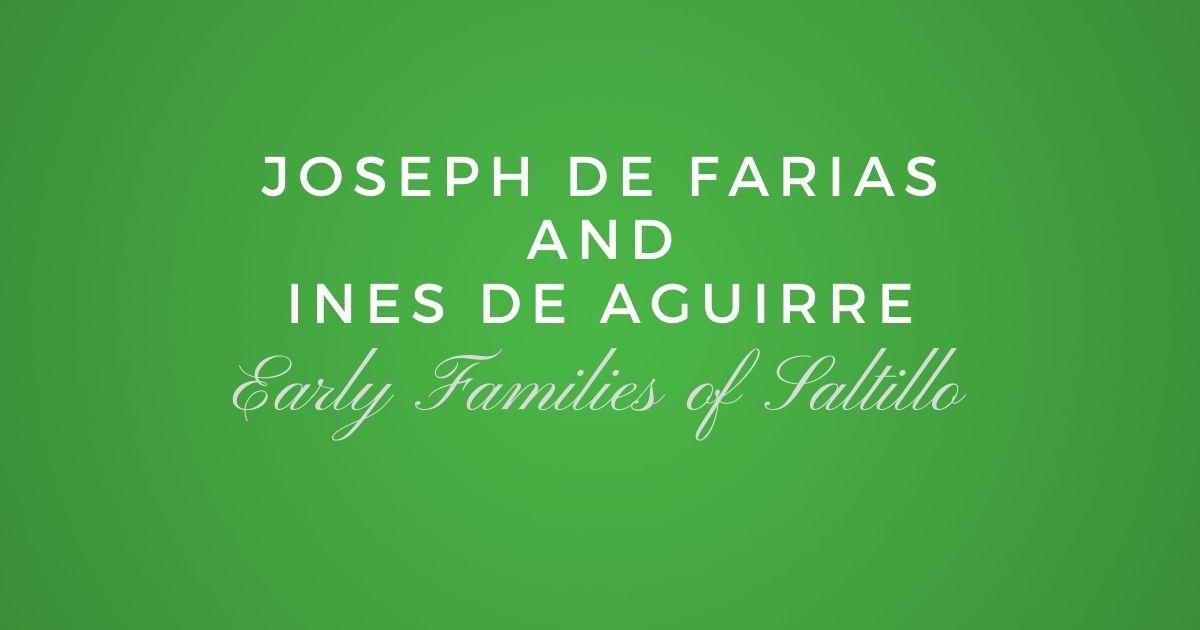 An early family of Saltillo was that of Joseph de Farias and Ines de Aguirre. They lived in the late 1600s and early 1700s. Here you will find their family group showing their children and who they married.
Joseph was the son of Lucas Farias and Luisa Flores de Valdez. He married Ines de Aguirre who was the daughter of Pedro de Aguirre and Antonia Guillen de Abrego.
Here are the names of their children and whom they married. For more descendants and ancestors of theirs please visit our Community Family Tree.
Here is their family group:
Sign in to Read The Rest of The Article
Not a member yet?