Early Settlers of Camargo: Jose Antonio Villarreal and Maria Catarina Hinojosa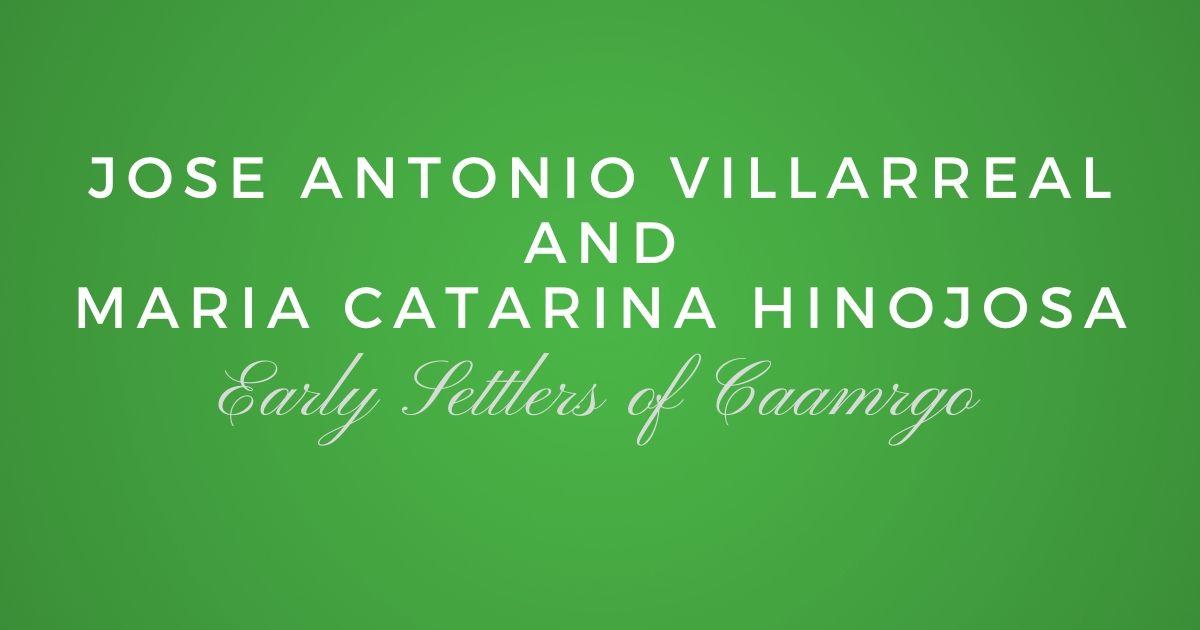 One of the early settlers of Camargo is the family of Jose Antonio Villarreal and Maria Catarina Hinojosa. This family appears listed in the Camargo census of 1750.
The census indicates that Jose Antonio was killed by Indians and Maria Catarina appears as a widow along with their eight children. Below I have included the image and a transcription of the census.
Jose Antonio Villarreal is the son of Joseph de Villarreal and Maria de Oropeza. His wife Maria Catarina Hinojosa is the daughter of Diego de Hinojosa and Josepha de la Garza.
Below are the names of their children and whom they married. For more descendants of theirs please visit our Community Family Tree. This family also appears in the books "Last Names of Nuevo Leon: Villarreal" and "Last Names of Nuevo Leon: Hinojosa".
1750 Census Image:
Transcription:
Joseph Antonio VillaReal, Español (le dieron muerte los
indios barbaros) Da. Maira Catharina de Ynojosa viuda
de el dho, con ocho hijos, Jospeh Gregorio de Diez, y ocho
años, Lucas de diez y seis, Francisco de catorce, Maria
Quiteria de doze, Maira Josepha de diez, Juan Antonio
de seis, Bernardo de quatro, y Sebastian de un Año.
Bienes CatorceRezes, seis Yeguas, dos Caballos manzos,
y doscinetas crias de Cabrio.
Here is their family group:
Sign in to Read The Rest of The Article
Not a member yet?