Early Settlers of Mier: Alonso Garcia Lugo and Maria Tomasa de la Garza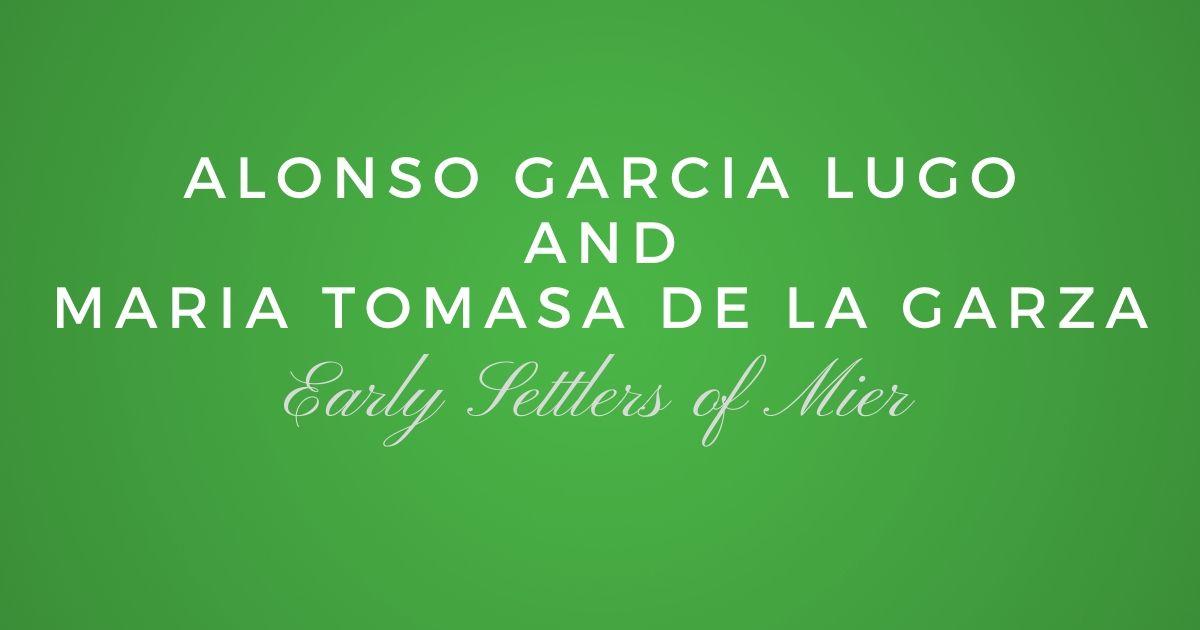 An early family of Mier, is that of Alonso (Ildefonso) Garcia Lugo and Maria Tomasa de la Garza. In the 1757 Census of Mier they are listed as follows, "Alfonso Garcia, casado con Doña Tomasa de la Garza, tiene seis hijos, armas y ocho caballos."
I have found that Alonso also went by the names of Ildefonso and Alfonso. To be honest, I do not know which is the correct name so I settled for Alonso to match Crispin Rendon's research, but most likely it is Ildefonso. He was the son of Lorenzo Garcia Lugo and Maria de la Garza.
He married twice, first to Ines Vela the daughter of Lazaro Vela and Petronila Botello. His second wife with who he settled in Mier is Maria Antonia de la Garza.
Through research, I have been able to find a total of 14 children for him. Four with Ines and 10 with Maria Antonia. Below you will see both family groups.
For more ancestors or descendants of theirs please visit our Community Family Tree.
Here is their family group:
Sign in to Read The Rest of The Article
Not a member yet?