Early Settlers of Laredo: Salvador Gonzalez and Anna Maria Lozano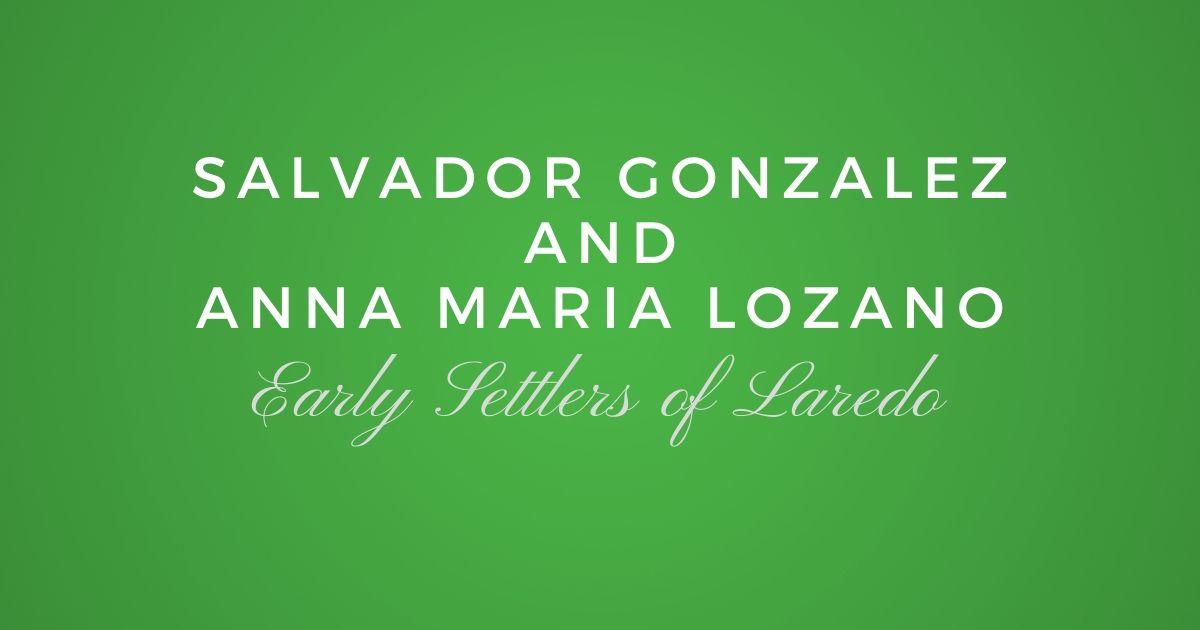 An early settling family of Laredo is that of Salvador Gonzalez and Anna Maria Lozano. Salvador received porcion 14 on the south side of the river.
Salvador and Anna were originally from Monterrey, Nuevo Leon.
He was the son of Juan Gonzalez Hidalgo and Maria Cantu. Anna Maria was the daughter of Nicolas Lozano and Juana Dios de la Garza.
So far, I have only been able to find five children for them.
Below are the names of their children and whom they married to. For more descendants of theirs please visit our Community Family Tree.
Here is their family group:
Sign in to Read The Rest of The Article
Not a member yet?
Read more on how to Become a Member.