Early Families of Cerralvo: Jose Antonio Benavides and Francisca Javiera Vela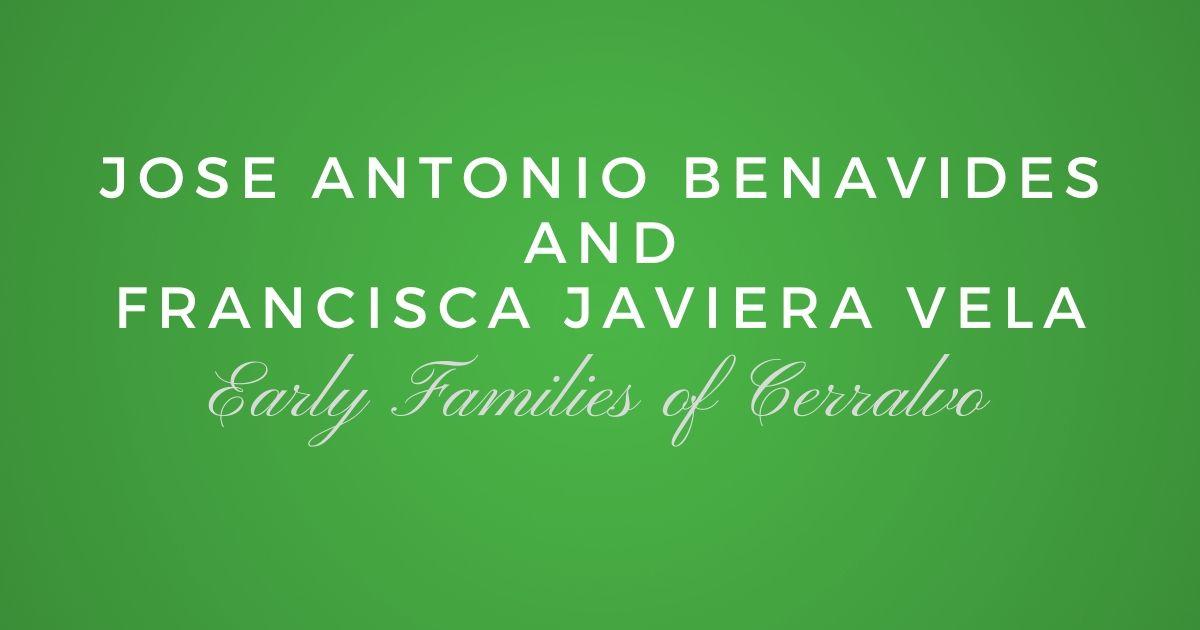 An early family fo Cerralvo is that of Jose Antonio Benavides and Francisca Javiera Vela. Here you will find their children and who they married.
The marriage records for Cerralvo are missing prior to 1756 and thus I think that trying to recreate family groups that lived before and or immediately after this date is very important.
I can only make an educated assumption that this couple lived in or around Cerralvo since most of their children got married there and one that got married in Monterrey stated that he was born in Cerralvo.
Hopefully, this family group will help you and others in their research.
Jose Antonio Benavides is the son of Joseph Benavides and Francisca de Cervera.
Jose Antonio married twice. He first married Francisca Javiera Vela the daughter of Juana Camacho. I have yet to find who her father was. Then on January 26, 1746, he married Maria de Jesus Rodriguez Baca in Cadereyta, Nuevo Leon. She was the daughter of Joseph Rodriguez Baca and Maria Rosa Uribe.
Here are the names of their children and whom they married. For more descendants of theirs please visit our Community Family Tree.
Here is their family group:
Sign in to Read The Rest of The Article
Not a member yet?