Early Settlers of Mier: Jose Miguel Saenz and Maria Gertrudis Hinojosa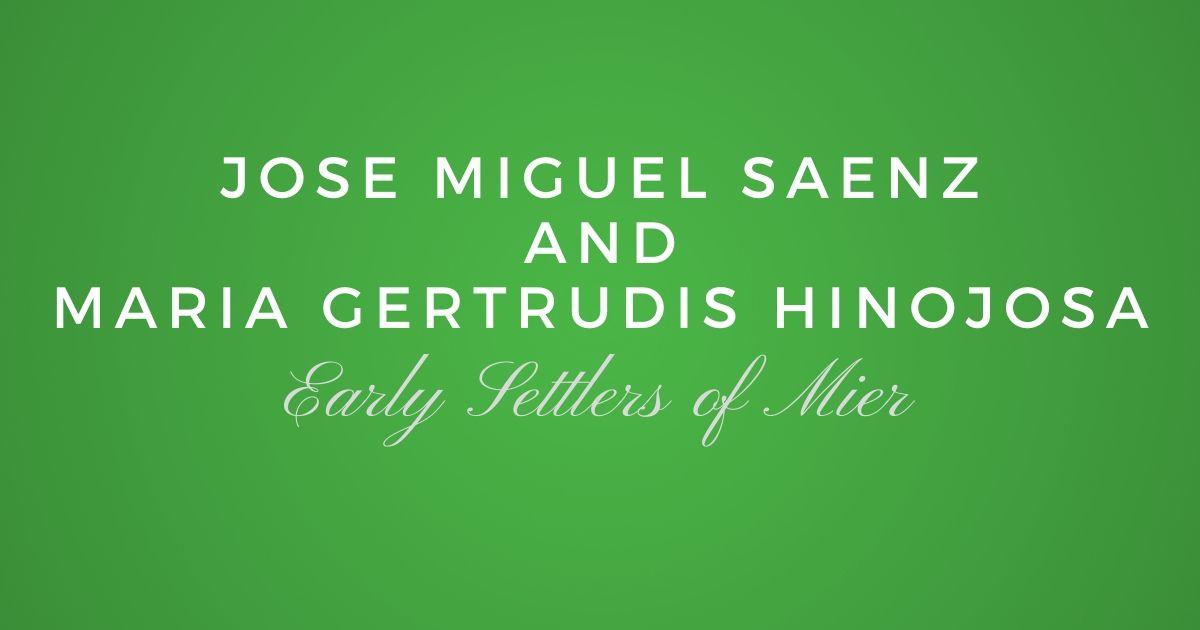 An early settling family of Mier, Tamaulipas, Mexico is that of Jose Miguel Saenz and Maria Gertrudis Hinojosa. In the 1757 census of Mier they are listed as follows: "Don Miguel Saenz, casado con Doña Maria de Hinojosa, tiene dos hijos, armas y doce caballos". I also consider them to be a founding family of Mier since they are listed among the first nineteen families to settle there.
I have yet to discover a record that mentions who the parents of both Miguel and Maira Gertrudis are.
I have only found a total of two children for them and here are the names of their children and whom they married. I have also included the names of their grandchildren and who they also married. For more descendants of theirs please visit our Community Family Tree we have over eight generations of descendants for them. The book "Founding Families of Mier Tamaulipas" also lists their descendants.
Here is their family group:
Sign in to Read The Rest of The Article
Not a member yet?