Early Settlers of Revilla: Jose Bernabe Gutierrez and Maria Antonia de la Garza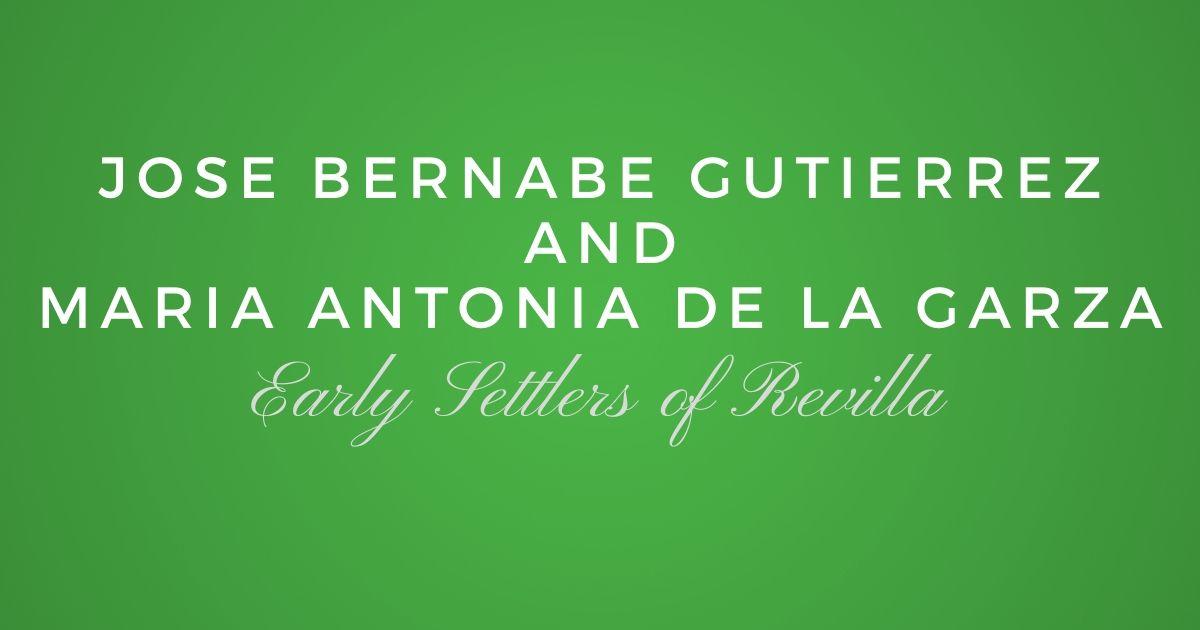 One of the early settling families of Revilla (Guerrero, Tamaulipas, Mexico is that of Jose Bernabe Gutierrez and Maria Antonia de la Garza. In the 1757 census of Revilla they are listed as follows: "Don Bernabe de Lara, casado con Doña Maria de la Garza, diez hijos, dos sirvinetes, armas, cincuenta caballos y cuatro burros".
The full name of Jose Bernabe was Jose Bernabe Gutierrez de Lara and was the son of Antonio Gutierrez de Lara and Clara de Villarreal.
The parents of Maria Antonia de la Garza are Antonio de la Garza and Francisca de Villarreal. Both were second cousins through the Villarreal side, they obtained a marriage dispensation in Monterrey June 23, 1730.
The 1757 census states that they had ten children but to date, I have only been able to identify eight of them.
Here are the names of their children and whom they married. For more descendants of theirs please visit our Community Family Tree.
Here is their family group:
Sign in to Read The Rest of The Article
Not a member yet?
Read more on how to Become a Member.