Early Settlers of Camargo: Domingo Vela and Maria Juliana de las Casas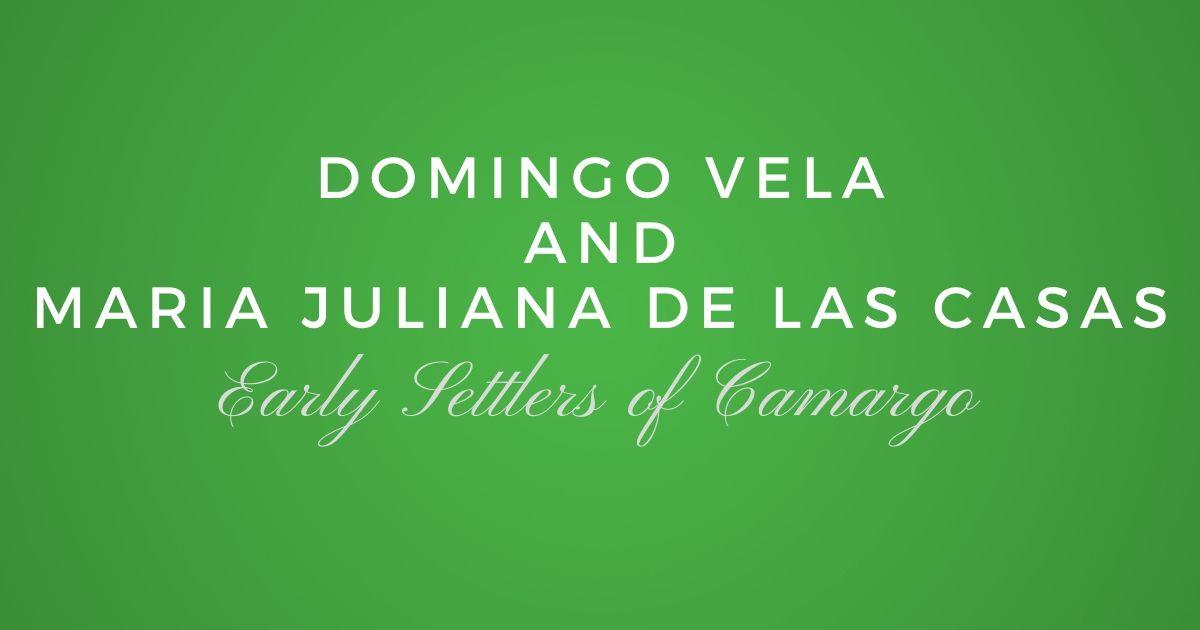 An early settling family of Camargo, Tamaulipas, Mexico is that of Diego Vela and Maria de las Casas. In the 17 57 census of Camargo they are listed as follows: "Domingo Vela, casado con Maira de las Casas, tiene cinco hijos, todas armas y tres caballos".
I have yet to discover who their parents are. All I can do is assume that they were form Salians Victoria, Nuevo Leon since they baptized one of their children there. I looked for a marriage record for them but could not find one.
Here are the names of their children and whom they married to. For more descendants of theirs please visit our Community Family Tree.
Here is their family group:
Sign in to Read The Rest of The Article
Not a member yet?