Early Settlers of Saltillo: Ambrosio de Cepeda and Juana de la Fuente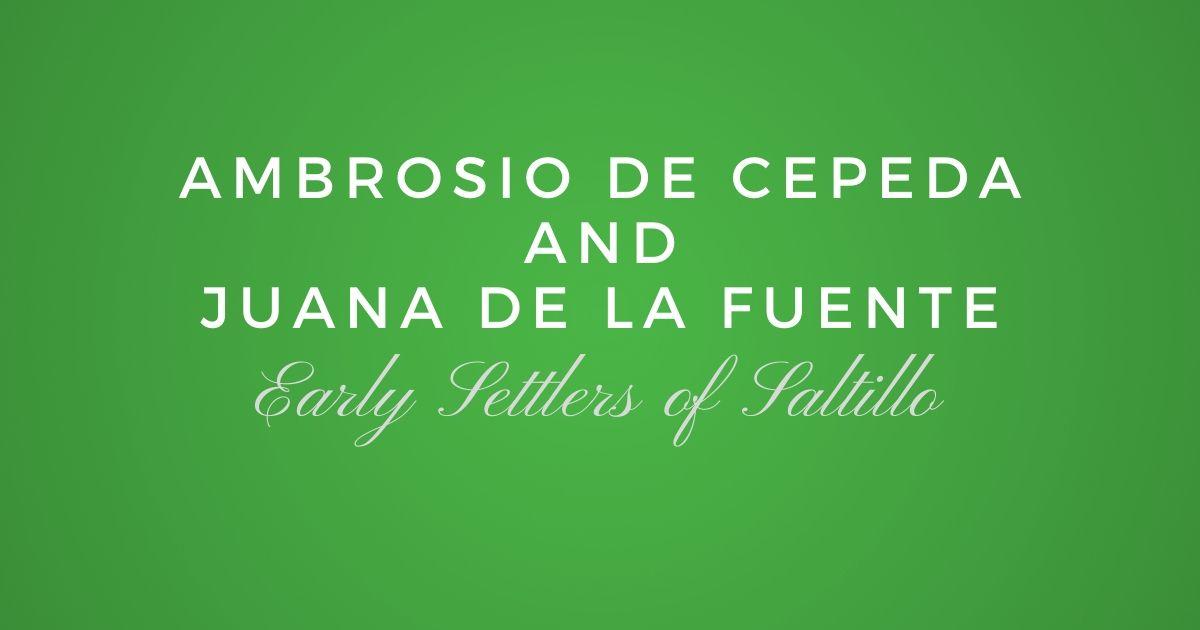 One of the early settling families of Saltillo, Coahuila, Mexico is that of Ambrosio de Cepeda and Juana de la Fuente they lived from the early to middle of the 1600's.
Ambrosio de Cepeda is the son of Miguel Caballero and Isabel Bautista Cepeda. As you can see he adopted the last name of his mother instead of that of his father.
The parents of Juana de la Fuente are Domingo de la Fuente and Francisca Martinez Guajardo.
Here are the names of their children and whom they got married to. For more descendants of theirs please visit our Community Family Tree.
Here is their family group:
Sign in to Read The Rest of The Article
Not a member yet?