Early Settlers of Monterrey: Juan Cavazos and Elena de la Garza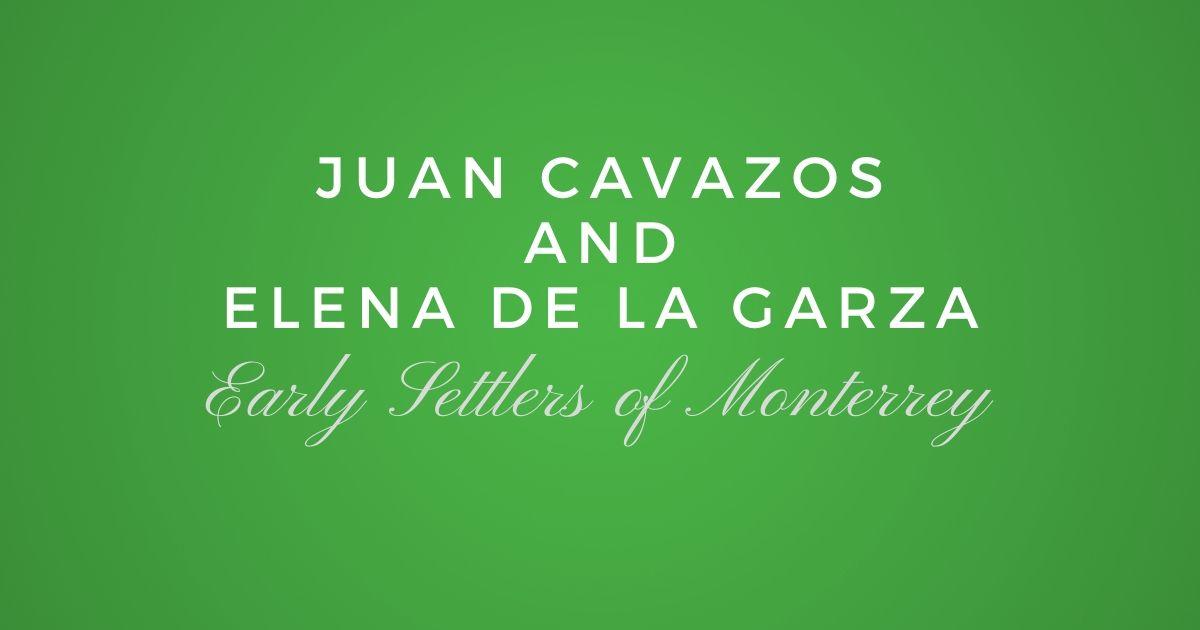 One of the early settling families of Monterrey, Nuevo Leon, Mexico is that of Juan Cavazos and Elena de la Garza. Juan Cavazos is considered the progenitor of the Cavazos last name in northeastern Mexico and South Texas.
The parents of Juan Cavazos are Gabriel Cavazos and Simona del Campo. There is speculation that he was Italian but to my knowledge, this has yet to be confirmed.
The parents of Elena de la Garza are Pedro de la Garza and Ines Rodriguez.
Here are the names of their children and whom they married to. For more descendants of theirs please visit our Community Family Tree.
Here is their family group:
Sign in to Read The Rest of The Article
Not a member yet?