Early Settlers of Reynosa: Miguel Tanguma and Pascuala Hernandez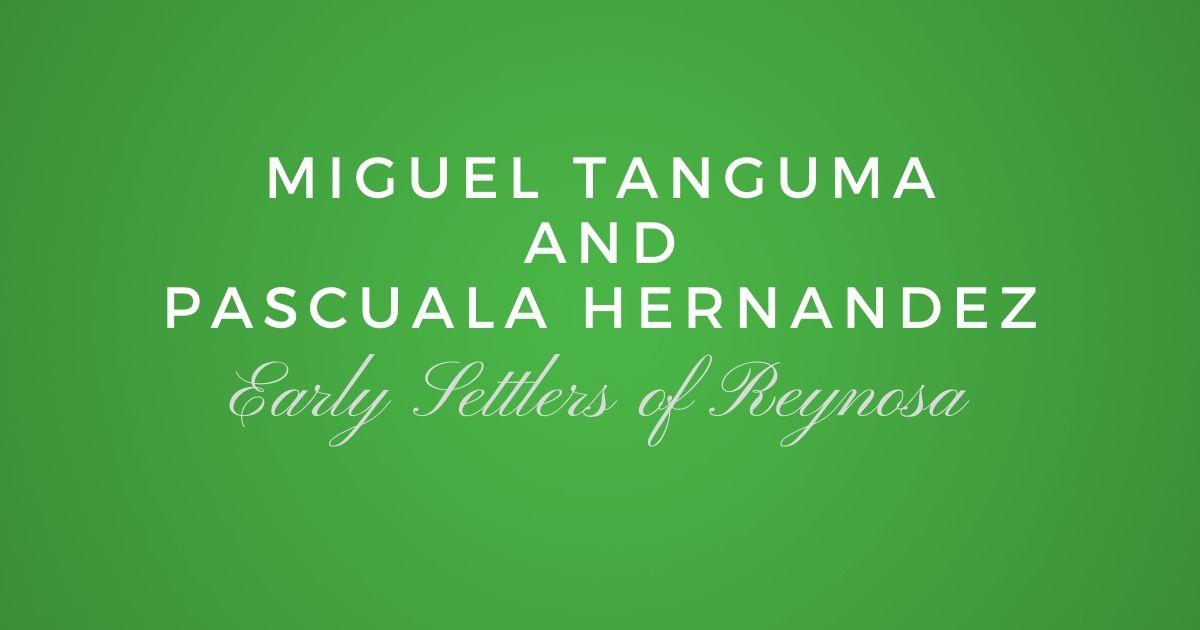 One of the early settling families of Reynosa, Nuevo Leon, Mexico is that of Miguel Tanguma and Pascuala Hernandez. In the 1757 census of Reynosa they are listed as follows: "Miguel Tanguma, ausente con licencia, casado con Pascuala Hernandez, tiene tres hijos, todas armas y dos caballos".
They are also listed on the 1750 census of Reynosa as follows:
Miguel Tanguma Pardo, Casado con Pascuala de Hernan-
dez Parda, tiene quatro hijos, Bartola de Dies y Seis años,
Juana de treze, Juan Antonio de quatro, y Juan Miguel
de tres, todas armas, cinco Caballos, y quatro yeguas.
Here is the image of the entry:

It is unknown if this couple are the progenitors of the last name Tanguma also in Mier. I have yet to find a link between them.
I also have yet to discover who their parents are.
Here are the names of their children and whom they married. For more descendants of theirs please visit our Community Family Tree.
Here is their family group:
Sign in to Read The Rest of The Article
Not a member yet?