Early Settlers of Monterrey: Diego Rodriguez and Sebastiana de Trevino Quintanilla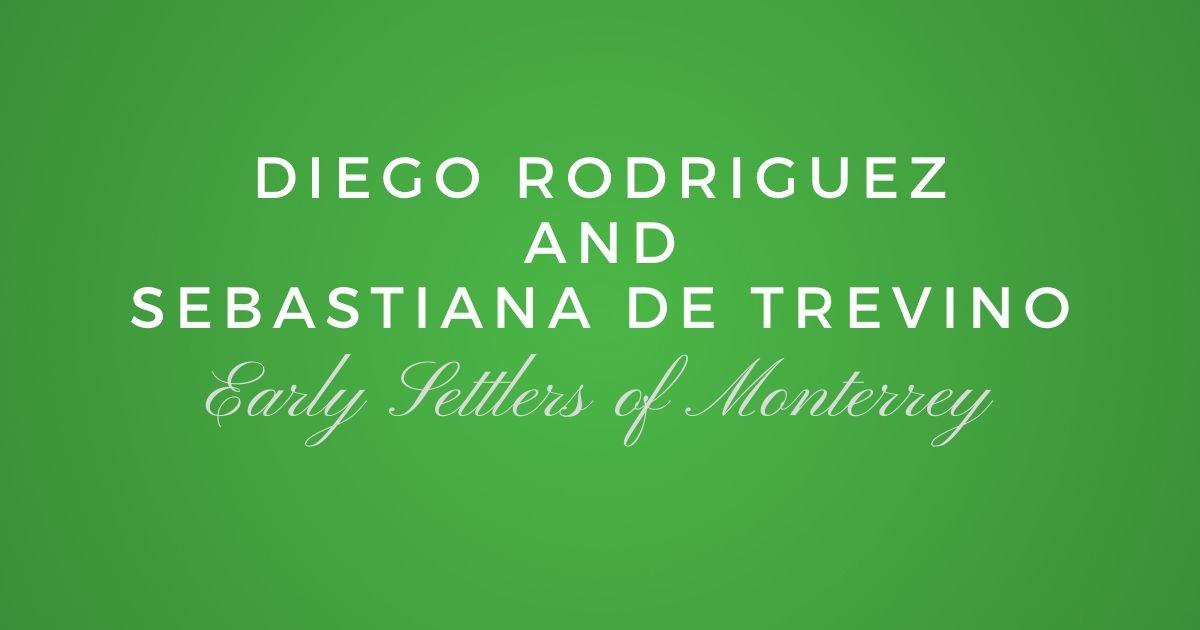 One of the early settling families of Monterrey, Nuevo Leon, Mexico is that of Diego Rodriguez and Sebastiana de Trevino Quintanilla.
The parents of Diego Rodriguez are Baltazar de Sosa and Maria Ines Rodriguez.
The parents of Sebastiana de Trevino Quintanilla are Juan de Farias and Maria de Trevino.
Diego was married an additional two times. His second wife was Isabel Arredondo whom I have yet to find parents for. His third wife is unknown or maybe the same as one of the earlier two. We can not tell since a marriage dispensation states that he is the father of Andrea Rodriguez but since the mother is not mentioned we are forced to list her mother unknown but it could also possibly be either Sebastiana or Isabel.
Here are the names of their children and whom they married. For more descendants of theirs please visit our Community Family Tree.
Here is their family group:
Sign in to Read The Rest of The Article
Not a member yet?