Early Settlers of Mier: Ana Maria Guajardo and Jose Jacinto Pena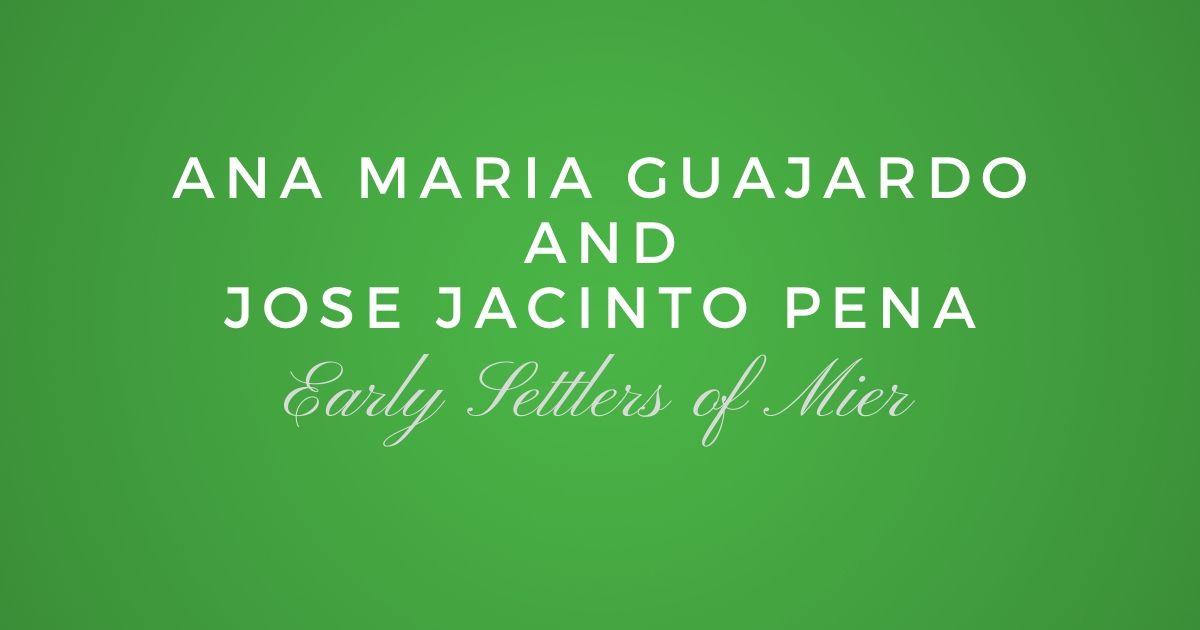 One of the early settling families of Mier, Tamaulipas, Mexico is that of Ana Maria Guajardo and Jose Jacinto Pena. In reality, Jose Jacinto died September 7, 1734 in Linares, Nuevo Leon. It was Ana Maria Guajardo that helped settle Camargo and Meir along with her children. In the 1757 census of Mier Ana Maria is listed; "Doña Ana Maria Guajardo, viuda, tiene un hijo y un sirviente, seis burros y dos burras".
I have yet to find whom the parents of Jose Jacinto Pena are. I did find that the parents of Ana Maria Guajardo are Joseph Martinez Guajardo and Margarita Gutierrez.
Here are the names of their children and whom they married. For more descendants of theirs please visit our Community Family Tree.
Here is their family group:
Sign in to Read The Rest of The Article
Not a member yet?