Early Settlers of Revilla: Cristobal Gutierrez de Lara and Isabel de Benavides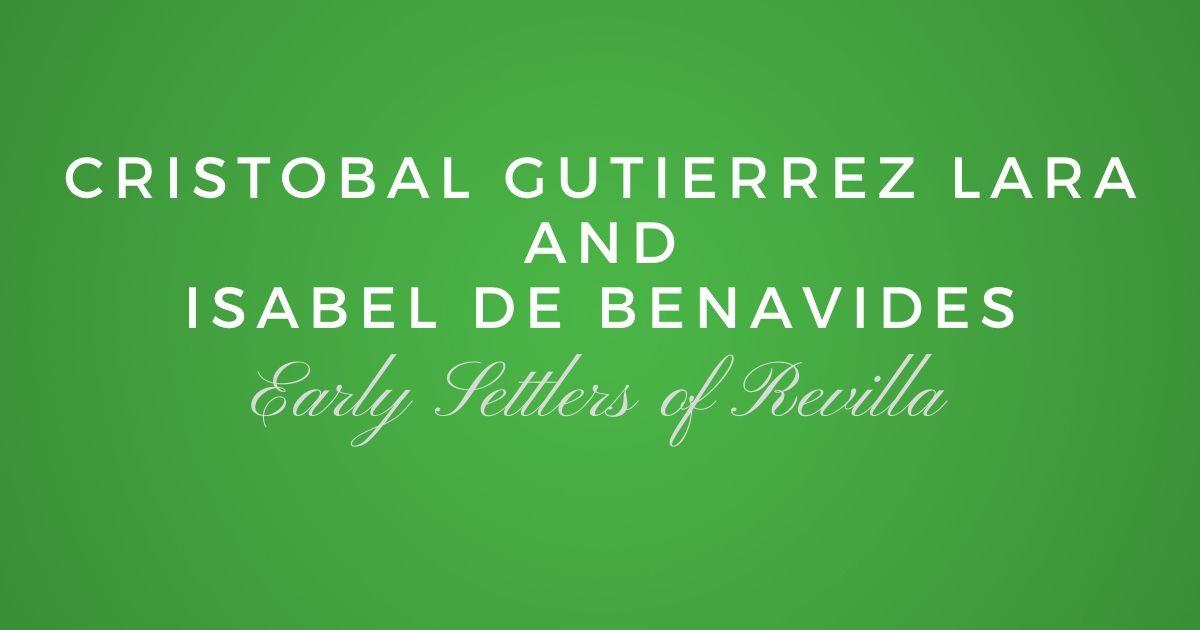 An early settling family of Revilla (Ciudad Guerrero) is that of Cristobal Gutierrez de Lara and of Isabel de Benavides. They are listed in the 1757 census of Revilla as follows, "Don Cristobal Gutierrez casado con Doña Isabel Benavides, cuatro sirvientes, todas armas y cuatro caballos".
The parents of Cristobal were Nicolas Gutierres de Lara and Clara de Trevino Renteria, all from El Valle del Carrizal.
The parents of Isabel de Benavides are Bernardo de Benavides and Francisca Reyes.
Here I list the names of their children and whom they married, to find out more about their descendants make sure to consult our Community Family Tree.
Note: With their children, I included Maria who is listed as (criada) in the 1753 census. I believe that she is a granddaughter of theirs.
Here is their family group:
Sign in to Read The Rest of The Article
Not a member yet?