Early Settlers of Saltillo: Juan Navarro and Maria Rodriguez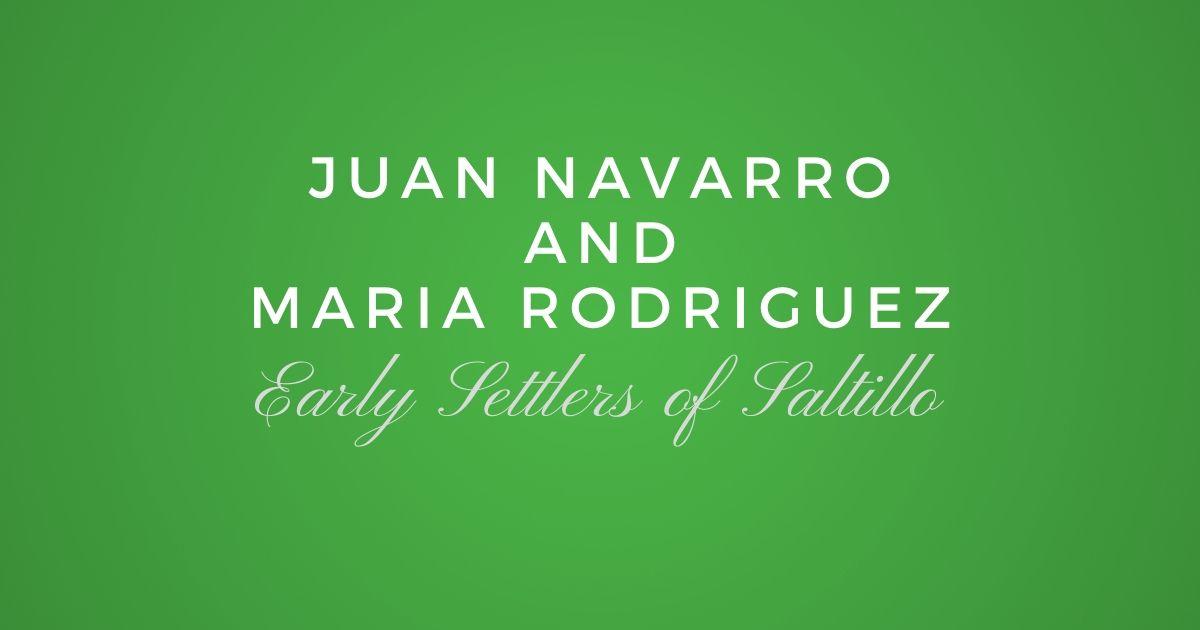 An early settling family of Saltillo, Coahuila, Mexico is that of Juan Navarro and Maria Rodriguez. This couple lived from the early 1500s to the late 1500s.
I have yet to discover who the parents of Juan Navarro were but those of his wife, Maira Rodriguez, are Baltazar de Sosa and Maria Ines Rodriguez. Here I have only posted information about their children and whom they married. For additional descendants look for them in our Community Family Tree.
Here is their family group:
Sign in to Read The Rest of The Article
Not a member yet?
Read more on how to Become a Member.