Early Settlers of Camargo: Jose Miguel Lopez de Jaen and Maria Gertrudis Longoria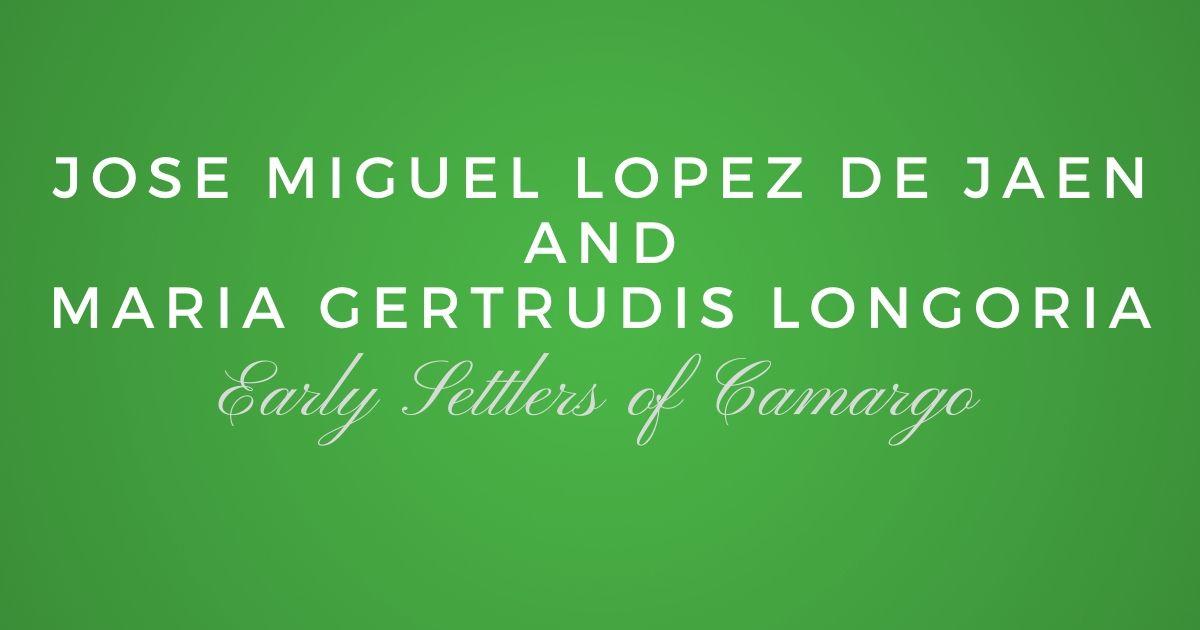 One of the early families of  La Villa de Camargo is that of: Jose Miguel de Jaen and Maria Gertrudis Longoria. In the 1757 Census of Camargo, Maria Gertrudis is listed as follows "Gertrudis Longoria, viuda, tiene cuatro hijos ". In English: Gertrudis Longoria, widow, has four sons. This clearly indicates that by that year Jose Miguel has already died.
The parents of Jose Miguel are Miguel Lopez de Jaen and Anna Maria de Hinojosa. The parents of Maria Gertrudis are Juan Diego Longoria and Clara Maria Chapa.
Here is the 1753 Census of Camargo were he is mentioned indicating that by that year he was still alive.
Sign in to Read The Rest of The Article
Not a member yet?
Read more on how to Become a Member.