Early Settlers of Saltillo: Alberto del Canto and Estefania de Montemayor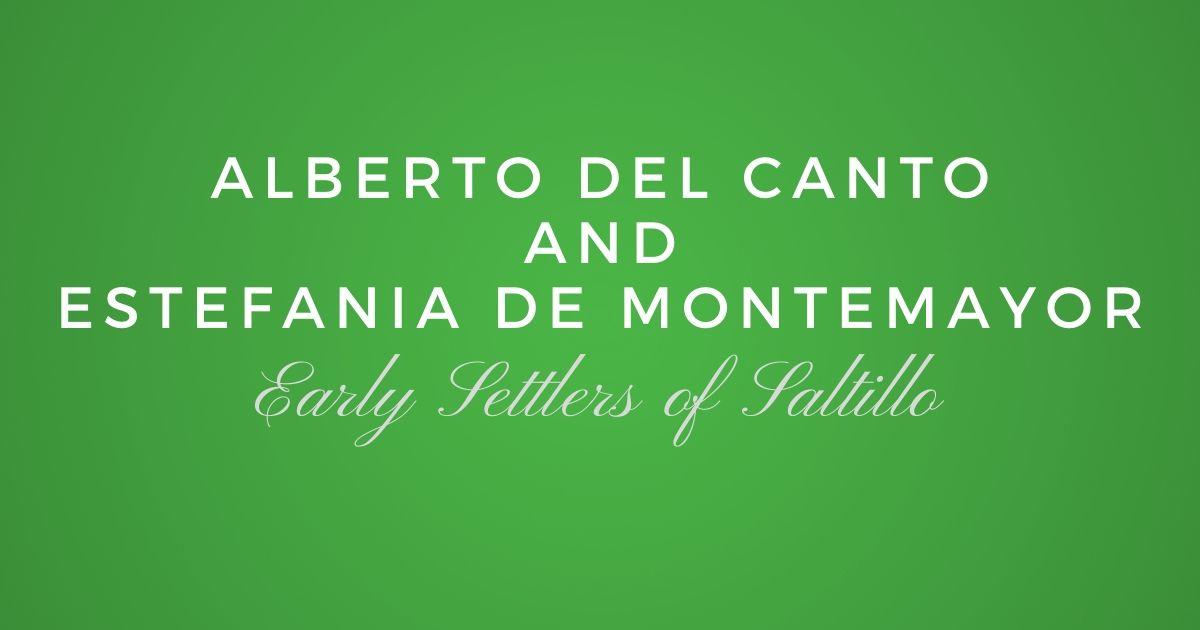 An early family of Saltillo, Coahuila, Mexico is that of Alberto del Canto and Estefania de Montemayor. Alberto del Canto is considered to be the founder of Saltillo. We know that he and Estefania had children but if they were ever married we are not for sure. Alberto del Canto was a very colorful character. It is written that Estefania left him to travel with her father Don Diego de Montemayor into what is nowadays Monterrey.
Unfortunately, we don't know for sure if she ever formed a family with Alberto del Canto but below you can see the family group of the children that she had with him.
The parents of Alberto del Canto are Sebastaino do Canto and Maria Dies Vieira. The parents of Estefania de Montemayor are Diego de Montemayor and Juana Porcayo de la Cerda.
Here is their family group...
Sign in to Read The Rest of The Article
Not a member yet?
Read more on how to Become a Member.