Early Settlers of Mier: Jose Ramon Guerra and Maria Rosalia Hinojosa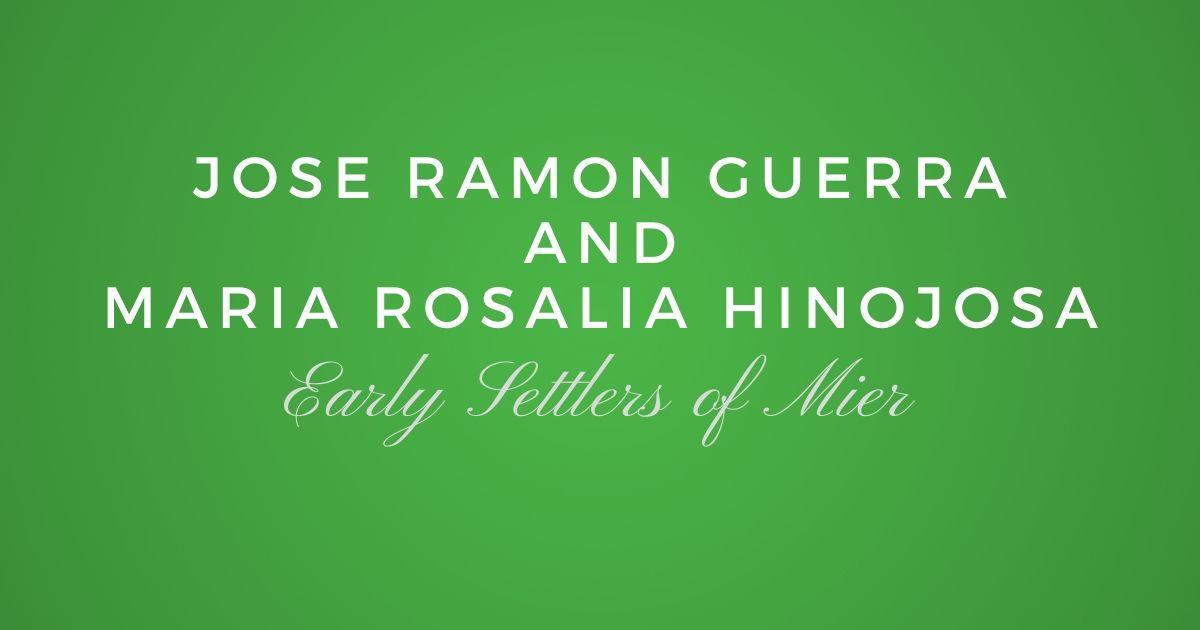 An early family of the Villa de Mier is that of Jose Ramon Guerra and Maria Rosalia. Int he 1757 Census of Mier they are listed as follows "Don Jose Ramon Guerra, casado con Doña Rosalia de Hinojosa, tiene tres hijos, armas, cuatro caballos y tres burros".
Jose Ramon and Maria Rosalia were married on February 3, 1752 in Cerralvo, Nuevo Leon, Mexico. Jose is the son of Cristobal Guerra Cañamar and Nicolasa de Treviño. Maira Rosalia is the daughter of Manuel Hinojosa and Ines Chapa.
Here is their family group and everything I have in regards to this early family of...
Sign in to Read The Rest of The Article
Not a member yet?
Read more on how to Become a Member.