Las Villas del Norte 2016 Journal Call For Articles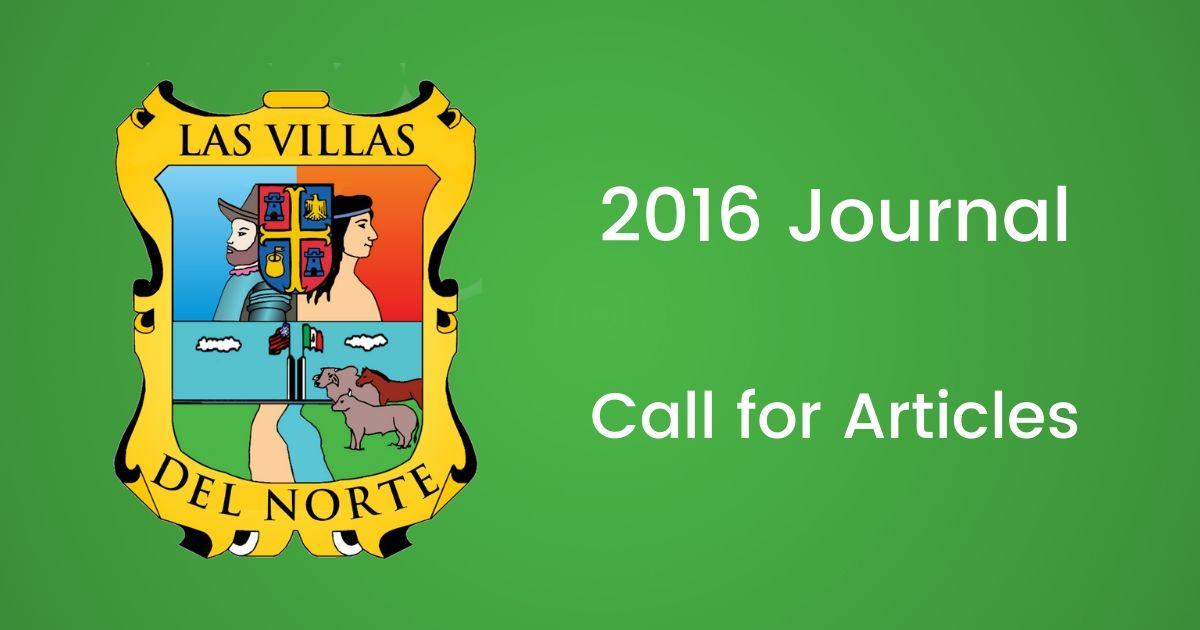 This is the official Las Villas del Norte 2016 Journal Call For Articles it is an excellent opportunity to get published, preserve your family's history, and or share your knowledge with others. All types of articles are welcome as long as they meet the guidelines outlined below. Send in your articles to [email protected]
Guidelines:
Articles have to be Genealogy Related,
Written or compiled by you and,
They have to be linked to either Nuevo Leon, Tamaulipas, Coahuila, and South Texas.
The author retains copyright to his work. Las Villas del Norte retains the right to print this material in print and digital format on its Journal and Website,
Ideas for Articles
Remember the following are just ideas if you want to submit something that is not mentioned below go ahead and send it over.
How you are Related to any of the Founding Families of Las Villas Del Norte, Monterrey, and Saltillo.
Descendant Report on any of the Founding Families
Ancestor Report of any of the Founding Families
Biography or Photos of Descendants of The Founding Families
Genealogy Resources For Las Villas del Norte, Tamaulipas, Nuevo Leon, Coahuila, and Nuevo Leon.
Your Family's Ranch History
Interviews of Family Members
Indexes to Records
Tips about Genealogy for Other Members
Review of Books that may be of Interest to Other Members
Review of Software and how it can Benefit Others in Genealogy
Military Reports
Military Rosters
DNA Articles
Suggestions
If you have any suggestions or Ideas please let me know.
Prizes
For every article that you submit for publication in our journal you will be entered for a chance to win one of the following:
1. AncestryDNA Kit $99.00 Value
2. Family Tree Maker $69.99
3. A signed copy of "Balos War" by Alfredo Cardenas
4. A signed copy of "Mexican Genealogy Research Online" by Moises Garza
Send in your articles to [email protected] before November 30, 2015 on Microsoft Format.